Collection:

Incarnation of Jesus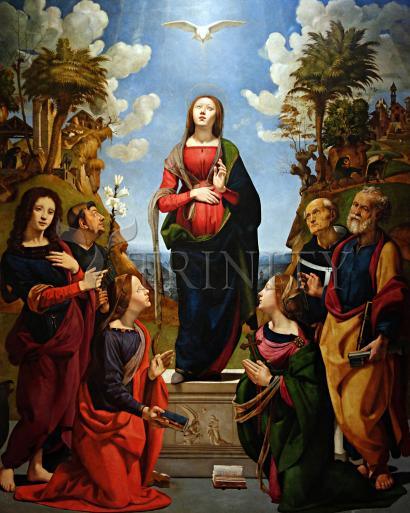 Regular price

From $99.95 USD

Regular price

$111.06 USD

Sale price

From $99.95 USD

Unit price

per

Regular price

From $34.95 USD

Regular price

$38.83 USD

Sale price

From $34.95 USD

Unit price

per

Regular price

From $109.95 USD

Regular price

$122.17 USD

Sale price

From $109.95 USD

Unit price

per

Regular price

From $109.95 USD

Regular price

$122.17 USD

Sale price

From $109.95 USD

Unit price

per

Regular price

From $109.95 USD

Regular price

$122.17 USD

Sale price

From $109.95 USD

Unit price

per

Regular price

From $84.95 USD

Regular price

$94.39 USD

Sale price

From $84.95 USD

Unit price

per

Regular price

From $94.95 USD

Regular price

$105.50 USD

Sale price

From $94.95 USD

Unit price

per

Regular price

From $94.95 USD

Regular price

$105.50 USD

Sale price

From $94.95 USD

Unit price

per

Regular price

From $19.95 USD

Regular price

$22.17 USD

Sale price

From $19.95 USD

Unit price

per

Regular price

From $300.00 USD

Regular price

$333.33 USD

Sale price

From $300.00 USD

Unit price

per
ARTIST: Museum Religious Art Classics
ARTWORK NARRATIVE:
Artist: Piero di Cosimo – c. 1485 – 1505
The incarnation of Jesus and Sts. Philip Benizi, John the Evangelist, Catherine of Alexandria, Margaret, Peter and Antoninus Pierozzi
Mary, the visual center of the composition, is portrayed standing on a sort of altar, while she places her hand on her pregnant belly and gazes ecstatically up at the Holy Spirit who is coming down to her in the form of a white dove. A bright, crystalline light emanates from the dove and illuminates the faces of the six saints who, with their carefully differentiated, readily identifiable features are contemplating the Virgin.
Those closest to her are the bishop of Florence Sts. Antoninus Pierozzi and Philip Benizi, founder of the Order of the Servants of Mary. The backdrop is a fairy tale-like landscape and two episodes from the infancy of Jesus are set on the hills, on the right, the Nativity and on the left, the Flight into Egypt. Piero di Cosimo provides proof of his virtuosity by inserting elements of naturalism inspired by Flemish painting, such as the open book resting on the ground. St. John the Evangelist is depicted on the left of the painting, with the customary eagle next to him, together with St. Philip Benizi.