Collection:

Mary, Mother of Mercy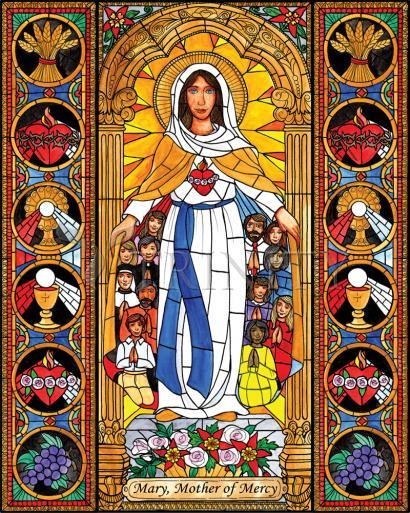 Regular price

From $99.95 USD

Regular price

$111.06 USD

Sale price

From $99.95 USD

Unit price

per

Regular price

From $34.95 USD

Regular price

$38.83 USD

Sale price

From $34.95 USD

Unit price

per

Regular price

From $19.95 USD

Regular price

$22.17 USD

Sale price

From $19.95 USD

Unit price

per

Regular price

From $300.00 USD

Regular price

$333.33 USD

Sale price

From $300.00 USD

Unit price

per

Regular price

From $109.95 USD

Regular price

$122.17 USD

Sale price

From $109.95 USD

Unit price

per

Regular price

From $109.95 USD

Regular price

$122.17 USD

Sale price

From $109.95 USD

Unit price

per

Regular price

From $109.95 USD

Regular price

$122.17 USD

Sale price

From $109.95 USD

Unit price

per

Regular price

From $84.95 USD

Regular price

$94.39 USD

Sale price

From $84.95 USD

Unit price

per

Regular price

From $94.95 USD

Regular price

$105.50 USD

Sale price

From $94.95 USD

Unit price

per

Regular price

From $94.95 USD

Regular price

$105.50 USD

Sale price

From $94.95 USD

Unit price

per
ARTIST: Brenda Nippert
ARTWORK NARRATIVE:
As the mother of the merciful Jesus, who through His great Mercy gave her to us as our mother as well, Mary, Mother of Mercy is a mirror of the merciful love of God. She invites all of us as her children to open ourselves up to that love. For centuries, Christians all over the world have called out to Mary with "Hail Holy Queen, Mother of Mercy..." placing themselves in her tender loving care. In her own words to Saint Brigid of Sweden Mary said "I am the Queen of Heaven and the Mother of Mercy; I am the Joy of the just and the Door through which sinners are brought to God." Pope Francis has entrusted us all to our Mother of Mercy during the Holy Jubilee Year of Mercy, in hopes that we will follow her holy examples of compassion, forgiveness and love as well as receive her maternal love and protection and help her Son renew the world through His Divine Mercy.
Read More
Where does the title, "Mary, Mother of Mercy," come from? We have many popular prayers that speak of Mary as Mother of Mercy. For example, "Hail holy Queen, Mother of mercy" ... and, later: "turn, then, your eyes of mercy towards us."In another prayer, the Memorare, we hear: "To you I come, before you I stand, sinful and sorrowful, O Mother of the Word incarnate, despise not my petitions but in your mercy, hear and answer me." Moreover, in the lives of the saints, we hear Mary referred to as "Mother of mercy." Once, St. Maria Faustina Kowalska had a vision of the Blessed Mother. Mary said to Sr. Faustina: "I am not only the Queen of Heaven, but also the Mother of Mercy, and your Mother" (Diary of St. Faustina,330). Also, Pope John Paul II refers to Mary as Mother of Mercy in his 1980 encyclical, Dives in Misericordia:

Mary is also the one who obtained mercy in a particular and exceptional way ... Mary, then, is the one who has the deepest knowledge of the mystery of God's mercy. She knows its price, she knows how great it is. In this sense, we call her the "Mother of mercy."

Note that the Hebrew word for mercy, rahamim, comes from rehem, a mother's womb. God's mercy must have something of a maternal warmth about it—unconditional, intimate, and nurturing love, symbolized by a mother's womb. God's mercy is, therefore, tender and affectionate, life-giving and indispensable. God chose Mary to reveal this merciful love to us. Therefore, we need Mary in our lives as Christians. Many people, many sects, will tell you that you don't need Mother Mary. Have you heard that? One elderly Jesuit I know told me once that some people were arguing about how we don't need Mary in order to know Jesus. They told him to go directly to Jesus. He replied that God has given us Mary for a reason, suggesting finally: "Okay, you go directly to Jesus; I will go through Mary. And we will see who gets there first!"

God has given us a mother for a reason. At the foot of the cross, Jesus said to his beloved disciple, St. John: "Here is your Mother," and he said to Mary: "Here is your son" (Jn 19:27). Mary was able to stand firm at the foot of the cross—a merciful love is a strong love! Merciful love is capable of withstanding the cross; capable of withstanding difficulties and challenges. How many times in our lives are we in need of that firm and strong love of Mother Mary?