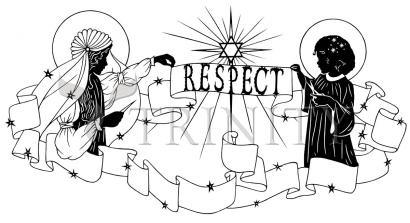 Regular price

From $99.95 USD

Regular price

$111.06 USD

Sale price

From $99.95 USD

Unit price

per

Regular price

From $39.95 USD

Regular price

$44.39 USD

Sale price

From $39.95 USD

Unit price

per

Regular price

From $19.95 USD

Regular price

$22.17 USD

Sale price

From $19.95 USD

Unit price

per

Regular price

From $300.00 USD

Regular price

$333.33 USD

Sale price

From $300.00 USD

Unit price

per

Regular price

From $169.95 USD

Regular price

$188.83 USD

Sale price

From $169.95 USD

Unit price

per

Regular price

From $169.95 USD

Regular price

$188.83 USD

Sale price

From $169.95 USD

Unit price

per

Regular price

From $169.95 USD

Regular price

$188.83 USD

Sale price

From $169.95 USD

Unit price

per
ARTIST: Dan Paulos
ARTWORK NARRATIVE:
A person's a person, no matter how small.
—Dr. Seuss

Read More
I am the resurrection and the life. He that believeth in me, though he were dead, yet shall he live. John 11: 25.  
It is absolutely essential that life appear to man as if it were his own. Yet man is only truly man when he confesses the reality: "With thee is the fountain of life: in thy light shall we see light." (Psalm 36: 9) Respect for life then, is respect for the Lord's active presence with us. If we are to understand life, it cannot be viewed as a gift from the distant past, from the time of creation, nor even from the time of birth. It is not something that happened, it is something that is being perpetually renewed. Life is from Him who is and who was and who is to come. Life is the sustaining and ever present influx of the Divine love.  
—Excerpts from Respect for Life by Rev. Robert S. Jungé