Collection:

St. Francis Xavier Presenting to Christ People He Converted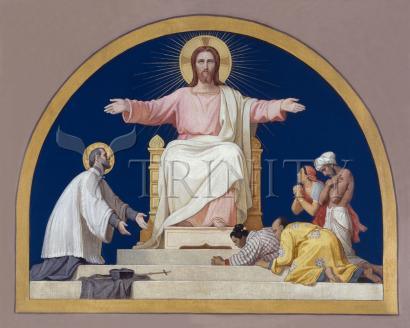 Regular price

From $99.95 USD

Regular price

$111.06 USD

Sale price

From $99.95 USD

Unit price

per

Regular price

From $34.95 USD

Regular price

$38.83 USD

Sale price

From $34.95 USD

Unit price

per

Regular price

From $109.95 USD

Regular price

$122.17 USD

Sale price

From $109.95 USD

Unit price

per

Regular price

From $109.95 USD

Regular price

$122.17 USD

Sale price

From $109.95 USD

Unit price

per

Regular price

From $109.95 USD

Regular price

$122.17 USD

Sale price

From $109.95 USD

Unit price

per

Regular price

From $84.95 USD

Regular price

$94.39 USD

Sale price

From $84.95 USD

Unit price

per

Regular price

From $94.95 USD

Regular price

$105.50 USD

Sale price

From $94.95 USD

Unit price

per

Regular price

From $94.95 USD

Regular price

$105.50 USD

Sale price

From $94.95 USD

Unit price

per

Regular price

From $19.95 USD

Regular price

$22.17 USD

Sale price

From $19.95 USD

Unit price

per

Regular price

From $300.00 USD

Regular price

$333.33 USD

Sale price

From $300.00 USD

Unit price

per
ARTIST: Museum Religious Art Classics
ARTWORK NARRATIVE:
Artist: Romain Cazes – c. 1876
St. Francis Xavier was a Navarrese-Basque Roman Catholic missionary born in the Kingdom of Navarre on April 7, 1506. His father was a privy counselor and finance minister to King John III of Navarre. He was the youngest in his family and resided in a castle which still partially stands today and is in the possession of the Jesuit order.
As the young Francis grew, he was surrounded by war. Navarre was the target of a campaign by King Ferdinand of Aragon and Castile, and the kingdom was eventually conquered. When the war stopped and Francis came of age, he was sent to study at the University of Paris. While there he roomed with his friend, Peter Favre. The pair met and were heavily influenced by Ignatius of Loyola, who encouraged Francis to become a priest.
On August 15, 1534, Francis Xavier along with Peter Favre, and several other friends, made vows of poverty, chastity, and obedience. The men planned to travel to the Holy Land to convert non-believers. Francis Xavier started his study of theology that same year and was ordained on June 24, 1537.
Pope Paul III approved the formation of their order in 1540, which became The Society of Jesus. The order is more popularly became known as the Jesuits.
His feast day is December 3.