Collection:

St. Michael Archangel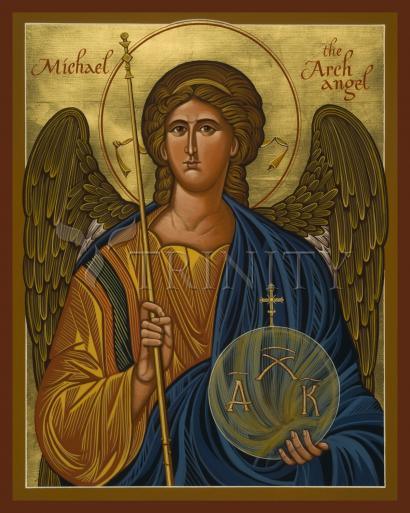 Regular price

From $99.95 USD

Regular price

$111.06 USD

Sale price

From $99.95 USD

Unit price

per

Regular price

From $34.95 USD

Regular price

$38.83 USD

Sale price

From $34.95 USD

Unit price

per

Regular price

From $19.95 USD

Regular price

$22.17 USD

Sale price

From $19.95 USD

Unit price

per

Regular price

From $300.00 USD

Regular price

$333.33 USD

Sale price

From $300.00 USD

Unit price

per

Regular price

From $109.95 USD

Regular price

$122.17 USD

Sale price

From $109.95 USD

Unit price

per

Regular price

From $109.95 USD

Regular price

$122.17 USD

Sale price

From $109.95 USD

Unit price

per

Regular price

From $109.95 USD

Regular price

$122.17 USD

Sale price

From $109.95 USD

Unit price

per

Regular price

From $84.95 USD

Regular price

$94.39 USD

Sale price

From $84.95 USD

Unit price

per

Regular price

From $94.95 USD

Regular price

$105.50 USD

Sale price

From $94.95 USD

Unit price

per

Regular price

From $94.95 USD

Regular price

$105.50 USD

Sale price

From $94.95 USD

Unit price

per
ARTIST: Joan Cole
ARTWORK NARRATIVE:
O glorious Archangel St. Michael, Prince of the heavenly host, defend us in battle, and in the struggle which is ours against the principalities and Powers, against the rulers of this world of darkness, against spirits of evil in high places.
(Ephesians 6:12)
His feast day is September 29.
Read More
God had made Heaven and the Earth and all the Angels and all the extra important Angels, called Archangels. (Like an extra important Bishop is called an Archbishop.) The Archangels were God's very special friends and were Shining and Strong and Powerful. One Archangel was called Gabriel. He was the one that God sent to tell Our Blessed Lady that She was to become the Mother of God, the Mother of Jesus Christ, our Lord and Savior. Another Angel was called Raphael; he was the one who helped Tobias in the Bible. Another Archangel was called Michael. Michael was "the Angel of the Lord", who was sent to Moses and Jacob and Abraham and to other people throughout the history of the world. Another Archangel was Lucifer, who was so beautiful that the other Angels called him the Son of the Morning.
Well, everybody was very happy because they were with God, and they all loved him, because he had made them so Strong and Shining and Lovely. Then one day Lucifer, Son of the Morning, said to himself: "Why should God be the most important person in Heaven? Why, shouldn't I be? I can fly and I can change into other things, and I am beautiful and I am powerful. In fact, I am just as Important as God, and I shan't do what He tells me ever again. I shall fight Him and have Heaven for mine!"
So, Lucifer went around Heaven, and he collected a lot of other Angels who also didn't want to be less Important than God, until he had a Great Army. Then they marched up to the Throne of God and said Proudly: "We are just as Important as You. Why should You be the King of Heaven any more than one of us? We are Strong and Proud and Beautiful, and we will fight You for the Kingdom of Heaven." God looked at them; then He said: "Lucifer, I thought that you were My friend, and I trusted you. Be sensible now, and think about what you are doing." "I have thought," said Lucifer, "and, I'd rather not be in Heaven at all than have You for my King, and so would all of us!" And behind him all the Rebel Angels shouted with a great shout: "We will follow Lucifer! Long live Lucifer! Let him reign over us in Heaven! WE DO NOT WANT GOD!" "Very well," said God, "if you don't want Me, you needn't have Me. But, if you want to fight for Heaven, you can if you think it will be any good." Then, God called Michael the Archangel, and made him gather together a Mighty Army of Angels who were on God's side.