Collection:

Calling of St. Matthew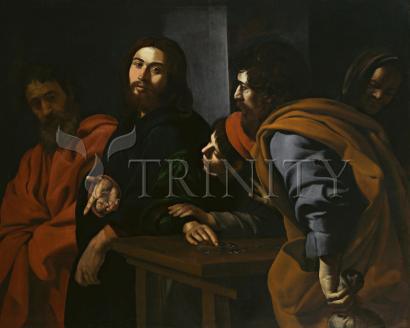 Regular price

From $99.95 USD

Regular price

$111.06 USD

Sale price

From $99.95 USD

Unit price

per

Regular price

From $34.95 USD

Regular price

$38.83 USD

Sale price

From $34.95 USD

Unit price

per

Regular price

From $109.95 USD

Regular price

$122.17 USD

Sale price

From $109.95 USD

Unit price

per

Regular price

From $109.95 USD

Regular price

$122.17 USD

Sale price

From $109.95 USD

Unit price

per

Regular price

From $109.95 USD

Regular price

$122.17 USD

Sale price

From $109.95 USD

Unit price

per

Regular price

From $84.95 USD

Regular price

$94.39 USD

Sale price

From $84.95 USD

Unit price

per

Regular price

From $94.95 USD

Regular price

$105.50 USD

Sale price

From $94.95 USD

Unit price

per

Regular price

From $94.95 USD

Regular price

$105.50 USD

Sale price

From $94.95 USD

Unit price

per

Regular price

From $19.95 USD

Regular price

$22.17 USD

Sale price

From $19.95 USD

Unit price

per

Regular price

From $300.00 USD

Regular price

$333.33 USD

Sale price

From $300.00 USD

Unit price

per
ARTIST: Museum Religious Art Classics
ARTWORK NARRATIVE:
Artist: Giovanni Battista Caracciolo – c. 1625 – 1630
One of the outstanding figures of Neapolitan painting, Caracciolo was deeply influenced by Caravaggio, who worked in Naples in 1606–7 and again in 1610. The artist shows the moment when Jesus asks Matthew, an avaricious tax collector, to renounce his worldly possessions and follow Him (Matthew 9:9). Jesus's gaze and outward gesture present the viewer with the same quandary as Matthew's: whether to embrace Christ's invitation or the money bag at the edge of the canvas.
His feast day is September 21.