Collection:

Christ Enthroned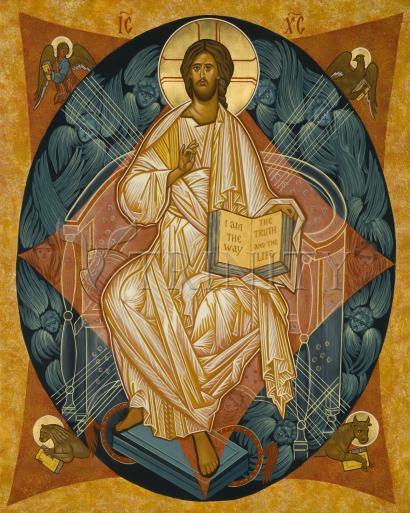 Regular price

From $99.95 USD

Regular price

$111.06 USD

Sale price

From $99.95 USD

Unit price

per

Regular price

From $34.95 USD

Regular price

$38.83 USD

Sale price

From $34.95 USD

Unit price

per

Regular price

From $109.95 USD

Regular price

$122.17 USD

Sale price

From $109.95 USD

Unit price

per

Regular price

From $109.95 USD

Regular price

$122.17 USD

Sale price

From $109.95 USD

Unit price

per

Regular price

From $109.95 USD

Regular price

$122.17 USD

Sale price

From $109.95 USD

Unit price

per

Regular price

From $84.95 USD

Regular price

$94.39 USD

Sale price

From $84.95 USD

Unit price

per

Regular price

From $94.95 USD

Regular price

$105.50 USD

Sale price

From $94.95 USD

Unit price

per

Regular price

From $94.95 USD

Regular price

$105.50 USD

Sale price

From $94.95 USD

Unit price

per

Regular price

From $19.95 USD

Regular price

$22.17 USD

Sale price

From $19.95 USD

Unit price

per

Regular price

From $300.00 USD

Regular price

$333.33 USD

Sale price

From $300.00 USD

Unit price

per
ARTIST: Joan Cole
ARTWORK NARRATIVE:
Christ, enthroned in highest heaven,
Hear us crying from the deep,
For the faithful ones departed,
For the souls of all that sleep;
As Thy kneeling Church entreateth,
Hearken, Shepherd of the sheep.
King of Glory, hear our voices,
Grant Thy faithful rest, we pray.
Read More
Christ Enthroned or Christ in Majesty or Christ in Glory (Latin: Maiestas Domini) is the Christian image of Christ seated on a throne as ruler of the world, always seen frontally in the center of the composition, and often flanked by other sacred figures, whose membership changes over time and according to the context. The image develops from Early Christian art, which directly borrowed the formula of depictions of the enthroned Roman Emperor.
In the Byzantine world, the image developed slightly differently into the half-length Christ Pantocrator, "Christ, Ruler of All", a usually unaccompanied figure, and the Deesis, where a full-length enthroned Christ is entreated by Mary and St. John the Baptist, and often other figures. In the West, the evolving composition remains very consistent within each period until the Renaissance, and then remains important until the end of the Baroque, in which the image is ordinarily transported to the sky.