Collection:

Madonna and Child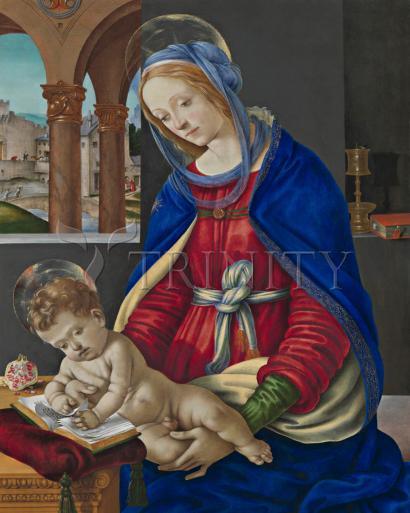 Regular price

From $99.95 USD

Regular price

$111.06 USD

Sale price

From $99.95 USD

Unit price

per

Regular price

From $34.95 USD

Regular price

$38.83 USD

Sale price

From $34.95 USD

Unit price

per

Regular price

From $109.95 USD

Regular price

$122.17 USD

Sale price

From $109.95 USD

Unit price

per

Regular price

From $109.95 USD

Regular price

$122.17 USD

Sale price

From $109.95 USD

Unit price

per

Regular price

From $109.95 USD

Regular price

$122.17 USD

Sale price

From $109.95 USD

Unit price

per

Regular price

From $84.95 USD

Regular price

$94.39 USD

Sale price

From $84.95 USD

Unit price

per

Regular price

From $94.95 USD

Regular price

$105.50 USD

Sale price

From $94.95 USD

Unit price

per

Regular price

From $94.95 USD

Regular price

$105.50 USD

Sale price

From $94.95 USD

Unit price

per

Regular price

From $19.95 USD

Regular price

$22.17 USD

Sale price

From $19.95 USD

Unit price

per

Regular price

From $300.00 USD

Regular price

$333.33 USD

Sale price

From $300.00 USD

Unit price

per
ARTIST: Museum Religious Art Classics
ARTWORK NARRATIVE:
Artist: Filippino Lippi – c. 1483 – 1484
In this picture the sacred and the everyday intersect. The Madonna and Child are shown in a contemporary Florentine palace. Through the window is an arcade with the armorial device of the wealthy Florentine banker Filippo Strozzi (three crescents). The background evokes the area around the Strozzi villa near Florence, where the picture probably hung.
Black Africans can be seen on a bridge spearing fish and outside a house performing domestic tasks. Enslaved servants from sub-Saharan Africa began arriving in Florence from Portugal in the 1460s, as the slave trade of non-Christian peoples in the Eastern Mediterranean was disrupted by the Ottoman conquests.