Collection:

Mass of St. Gregory the Great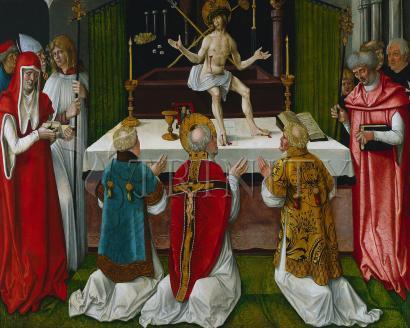 Regular price

From $99.95 USD

Regular price

$111.06 USD

Sale price

From $99.95 USD

Unit price

per

Regular price

From $34.95 USD

Regular price

$38.83 USD

Sale price

From $34.95 USD

Unit price

per

Regular price

From $109.95 USD

Regular price

$122.17 USD

Sale price

From $109.95 USD

Unit price

per

Regular price

From $109.95 USD

Regular price

$122.17 USD

Sale price

From $109.95 USD

Unit price

per

Regular price

From $109.95 USD

Regular price

$122.17 USD

Sale price

From $109.95 USD

Unit price

per

Regular price

From $84.95 USD

Regular price

$94.39 USD

Sale price

From $84.95 USD

Unit price

per

Regular price

From $94.95 USD

Regular price

$105.50 USD

Sale price

From $94.95 USD

Unit price

per

Regular price

From $94.95 USD

Regular price

$105.50 USD

Sale price

From $94.95 USD

Unit price

per

Regular price

From $19.95 USD

Regular price

$22.17 USD

Sale price

From $19.95 USD

Unit price

per

Regular price

From $300.00 USD

Regular price

$333.33 USD

Sale price

From $300.00 USD

Unit price

per
ARTIST: Museum Religious Art Classics
ARTWORK NARRATIVE:
Artist: Hans Baldung – c. 1511
Saint Gregory was a 4th-century pope and one of the fathers of the early Roman church. The artist, Hans Baldung, chose to depict the historical legend of Gregory's vision in a scene reminiscent of his own time period, 1200 years after this pope actually lived.
This painting depicts the popular legend in which Gregory once overheard an onlooker express doubts about Christ's actual presence at the altar during mass. In response, the saint's immense faith was rewarded by a vision of Christ surrounded by the instruments and symbols of his passion. Saint Gregory, vested in his chasuble, kneels in the center, flanked by priests who share his amazement. This painting was part of an altarpiece commissioned by Erhard Künig, a member of a charitable lay order for a monastery near Strassburg. Künig stands at the far right wearing a Maltese cross.
His feast day is September 3.