Collection:

Mother Mary at Tomb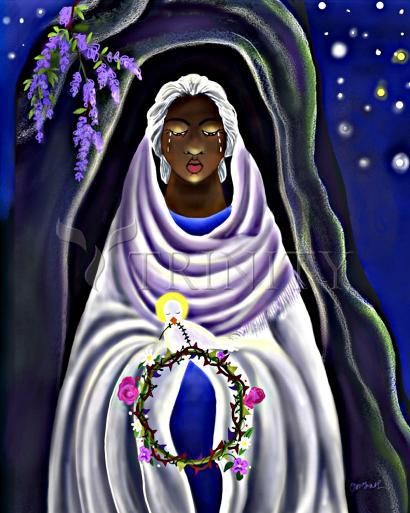 Regular price

From $99.95 USD

Regular price

$111.06 USD

Sale price

From $99.95 USD

Unit price

per

Regular price

From $34.95 USD

Regular price

$38.83 USD

Sale price

From $34.95 USD

Unit price

per

Regular price

From $19.95 USD

Regular price

$22.17 USD

Sale price

From $19.95 USD

Unit price

per

Regular price

From $300.00 USD

Regular price

$333.33 USD

Sale price

From $300.00 USD

Unit price

per

Regular price

From $149.95 USD

Regular price

$166.61 USD

Sale price

From $149.95 USD

Unit price

per

Regular price

From $149.95 USD

Regular price

$166.61 USD

Sale price

From $149.95 USD

Unit price

per

Regular price

From $149.95 USD

Regular price

$166.61 USD

Sale price

From $149.95 USD

Unit price

per
ARTIST: Br. Mickey McGrath, OSFS
ARTWORK NARRATIVE:
Saint Pope John Paul II taught,
"The Gospels mention various appearances of the risen Christ, but not a meeting between Jesus and his Mother. This silence must not lead to the conclusion that after the Resurrection Christ did not appear to Mary; rather it invites us to seek the reasons why the Evangelists made such a choice. Indeed, it is legitimate to think that the Mother was probably the first person to whom the risen Jesus appeared. Could not Mary's absence from the group of women who went to the tomb at dawn (Mk 16:1; Mt 28:1) indicate that she had already met Jesus?"

Read More
John Paul II in his general audience of Wednesday, 21 May 1997 offered several reasons for concluding that the first person to see the resurrected Lord was His Mother, the Blessed Virgin Mary. Although this is not what we would call a defide teaching - Catholics are free to believe it or not - there is much spiritual fruit to be had by meditating on this point.