Collection:

Our Lady of America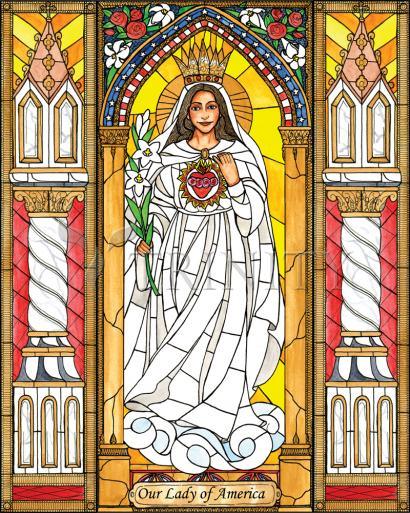 Regular price

From $99.95 USD

Regular price

$111.06 USD

Sale price

From $99.95 USD

Unit price

per

Regular price

From $34.95 USD

Regular price

$38.83 USD

Sale price

From $34.95 USD

Unit price

per

Regular price

From $109.95 USD

Regular price

$122.17 USD

Sale price

From $109.95 USD

Unit price

per

Regular price

From $109.95 USD

Regular price

$122.17 USD

Sale price

From $109.95 USD

Unit price

per

Regular price

From $109.95 USD

Regular price

$122.17 USD

Sale price

From $109.95 USD

Unit price

per

Regular price

From $84.95 USD

Regular price

$94.39 USD

Sale price

From $84.95 USD

Unit price

per

Regular price

From $94.95 USD

Regular price

$105.50 USD

Sale price

From $94.95 USD

Unit price

per

Regular price

From $94.95 USD

Regular price

$105.50 USD

Sale price

From $94.95 USD

Unit price

per

Regular price

From $19.95 USD

Regular price

$22.17 USD

Sale price

From $19.95 USD

Unit price

per

Regular price

From $300.00 USD

Regular price

$333.33 USD

Sale price

From $300.00 USD

Unit price

per
ARTIST: Brenda Nippert
ARTWORK NARRATIVE:
This modern apparition of Mary happened right here in the United States. Mary first appeared to a nun named Sister Mary Ephrem in 1956. She continued to appear to this holy sister for many years. Mary called herself Our Lady of America. She said that she wanted the United States to dedicate itself to her purity. Much of the focus of her message was on the family and its importance for a healthy society. She wanted to be honored under the title of Our Lady of America in the National Shrine of the Immaculate Conception. Mary also asked Sister Mary Ephrem to have a medal struck and a statue made in her image. Our Lady of America is dressed all in white with a white cape or mantle, a waist length veil and a high gold crown. Her heart is surrounded by roses and is topped by her gentle flame of love. Mary said "It is the United States that is to lead the world to the peace of Christ."
Read More
It was on the eve of the feast of the North American martyrs, September 25, 1956, that Our Lady appeared to Sister Mary Ephrem. Beginning in 1938, Sister began to have what seemed like mystical spiritual experiences. She thought little of them, presuming all religious have them. As these visits took on the nature of a specific program of devotion to Mary which Sister was asked to propagate, she then turned to Monsignor Paul F. Leibold. Monsignor Leibold, later Archbishop of the Cincinnati, Ohio Archdiocese, would be her spiritual director for many years until 1972, when he suddenly died due to an aneurysm. Archbishop Leibold had become so convinced of the authenticity of this message that he approved Sister's writings and placed his imprimatur on the design of the medal. Our Lady had asked Sister to have a medal struck that would bear the image of Our Lady of America on the front and the symbol of the Christian Family and the Blessed Trinity on the back.

Our Lady promised that greater miracles than those granted at Lourdes and Fatima would be granted here in America, the United States in particular, if we do as she desires. Sister Mary Ephrem stated that Our Lady called herself Our Lady of America in response to the love and desire that reached out for this special title in the hearts of her children in America. For example, Our Lady repeatedly spoke approvingly about the National Shrine of the Immaculate Conception in Washington D.C. This new title is a sign of Our Lady's pleasure in the devotion of her children of America towards her and this visit is a response to the longing, conscious or unconscious, in the hearts of her children in America.

"It is the United States that is to lead the world to peace, the peace of Christ, the peace that He brought with Him from heaven," Sister Mary Ephrem quoted The Virgin as saying. "Dear children, unless the United States accepts and carries out faithfully the mandate given to it by heaven to lead the world to peace, there will come upon it and all nations a great havoc of war and incredible suffering. If, however, the United States is faithful to this mandate from heaven and yet fails in the pursuit of peace because the rest of the world will not accept or cooperate, then the United States will not be burdened with the punishment about to fall."

Weep, then, dear children, weep with your mother over the sins of men," said Mary. "Intercede with me before the throne of mercy, for sin is overwhelming the world and punishment is not far away."

It is the darkest hour, but if men will come to me, my Immaculate Heart will make it bright again with the mercy which my Son will rain down through my hands. Help me save those who will not save themselves. Help me bring once again the sunshine of God's peace upon the world."

If my desires are not fulfilled much suffering will come to this land. My faithful one, if my warnings are taken seriously and enough of my children strive constantly and faithfully to renew and reform themselves in their inward and outward lives, then there will be no nuclear war. What happens to the world depends upon those who live in it. There must be much more good than evil prevailing in order to prevent the holocaust that is so near approaching. Yet I tell you, my daughter, even should such a destruction happen because there were not enough souls who took my warning seriously, there will remain a remnant, untouched by the chaos who, having been faithful in following me and spreading my warnings, will gradually inhabit the earth again with their dedicated and holy lives."

On October 13, 1956, Our Lady again appeared as Our Lady of America, but instead of a lily in her hand, she held, with both hands, a small replica of the finished Shrine of the Immaculate Conception.

"This is my shrine, my daughter. I am very pleased with it. Tell my children I thank them. Let them finish it quickly and make it a place of pilgrimage. It will be a place of wonders. I promise this. I will bless all those who, either by prayers, labor, or material aid, help to erect this shrine."

According to Sister Mary Ephrem, Our Lady often emphasized her desire that the Shrine of the Immaculate Conception in Washington, D.C., be made a place of special pilgrimage and that she be honored there under this image and the title "Our Lady of America, the Immaculate Virgin."

Strong warnings were repeated by Our Lady throughout 1957 and 1958, and thereafter, indicating that the hour grows late and Sister must tell the Bishops of the United States of Our Lady's desires and how she wishes them to be carried out. Our Lady spoke:

"Unless my children reform their lives, they will suffer great persecution. If man himself will not take upon himself the penance necessary to atone for his sins and those of others, God in His justice will have to send upon him the punishment necessary to atone for his transgressions."

In August 1957 the Blessed Virgin said;

"What am I to do, child of my heart, when my children turn from me? The false peace of this world lures them and in the end will destroy them. They think they have done enough in consecrating themselves to my Immaculate Heart. It is not enough. That which I ask for and is most important many have not given me. What I ask, have asked, and will continue to ask is reformation of life. There must be sanctification from within. I will work my miracles of grace only in those who ask for them and empty their souls of the love and attachment to sin and all that is displeasing to my Son. Souls who cling to sin cannot have their hands free to receive the treasures of grace that I hold out to them."

The Blessed Virgin Mary has promised that her statue as Our Lady of America once placed in the National Shrine of the Immaculate Conception would be a safeguard for our country, and her picture or statue honored in all homes, a safeguard for the family. She also promised that the medal would be a safeguard against evil for those who wear it with great faith and devotion.