Collection:

Our Lady of Fatima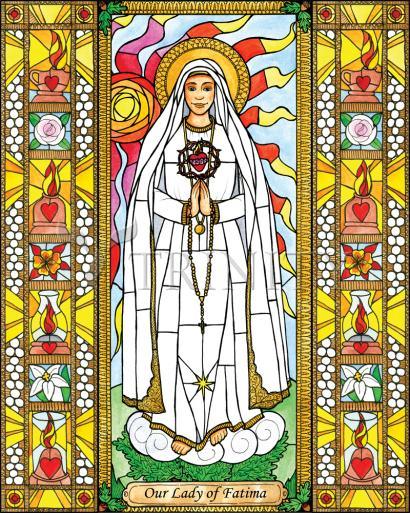 Regular price

From $99.95 USD

Regular price

$111.06 USD

Sale price

From $99.95 USD

Unit price

per

Regular price

From $34.95 USD

Regular price

$38.83 USD

Sale price

From $34.95 USD

Unit price

per

Regular price

From $109.95 USD

Regular price

$122.17 USD

Sale price

From $109.95 USD

Unit price

per

Regular price

From $109.95 USD

Regular price

$122.17 USD

Sale price

From $109.95 USD

Unit price

per

Regular price

From $109.95 USD

Regular price

$122.17 USD

Sale price

From $109.95 USD

Unit price

per

Regular price

From $84.95 USD

Regular price

$94.39 USD

Sale price

From $84.95 USD

Unit price

per

Regular price

From $94.95 USD

Regular price

$105.50 USD

Sale price

From $94.95 USD

Unit price

per

Regular price

From $94.95 USD

Regular price

$105.50 USD

Sale price

From $94.95 USD

Unit price

per

Regular price

From $19.95 USD

Regular price

$22.17 USD

Sale price

From $19.95 USD

Unit price

per

Regular price

From $300.00 USD

Regular price

$333.33 USD

Sale price

From $300.00 USD

Unit price

per
ARTIST: Brenda Nippert
ARTWORK NARRATIVE:
In 1917, Mary appeared several times to Lucia dos Santos, and Francisco & Jacinta Marto in Fatima Portugal. Our Lady of Fatima gave them an important message, asking the world to return to God through prayer and penance. Though only the three children could see Mary, the crowds became larger and larger with each visit. Mary promised a sign on her last visit. 70,000 people gathered in the pouring rain waiting for something to happen. The sun suddenly seemed to break away from its axis and spin and hurl through the sky towards the drenched and frightened crowd. It spun and danced in rays of changing colors and then just as suddenly returned to its former position in the now sunny sky. The amazed crowd of both faithful and skeptics collectively held their breath, suspended in wonder before realizing that all of their clothes, along with the muddy ground which were soaking wet just moments before were now dry. 70,000 people witnessed this miracle barely a century ago. Today, Our Lady of Fatima's message is still being promoted all over the world.

Her feast day is May 13.
Read More
The Blessed Virgin Mary, the Mother of God, appeared 6 times to 3 shepherd children; Lucia, Francisco, and Jacinta; between May 13 and October 13, 1917. She came to the little village of Fatima which had remained faithful to the Catholic Church during the recent persecutions by the government. Our Lady came with a message from God to every man, woman, and child of our century. Our Lady of Fatima promised that the whole world would be in peace, and that many souls would go to Heaven if her requests were listened to and obeyed. She told us that war is a punishment for sin; that God would punish the world for its sins in our time by means of war, hunger, persecution of the Church and persecution of the Holy Father, the Pope, unless we listened to and obeyed the command of God. At Fatima, Pope John Paul II said on May 13; "the message of Fatima is more relevant and more urgent then when Our Lady first appeared. The message is an anguished appeal of our Heavenly Mother, who sees us in great danger and who comes to offer her help and advice. Her message is also a prophesy, a clear indication of what was about to transpire in the 20th century, and what is still going to happen infallibly in the near future, depending on our response to her requests."

As a great sign of the whole message truly coming from God, a marvelous miracle was worked in the sky above Fatima before 70,000 witnesses on October 13, 1917 at the time, date and place that Lucy and the other two children had prophesized in the name of Our Lady of Fatima. The children were told by Our Lady that God would perform a miracle so that people would believe in the apparitions. On that date, 70,000 people came to see the phenomenon. The miracle occurred with the sun. All could stare perfectly at the sun without blinking, or even hurting their eyes. While all were watching the sun, it rotated, got large and small, got close to the people, and got far away from them. The sun "danced." Every single person who was there testified to seeing the sun dance, even non- believers who immediately dropped onto their knees and begged for forgiveness.

Our Lady of Fatima continues to work miracles today through Fatima water which is sent from Fatima, Portugal around the world. This Fatima water sprang up in Fatima at the spot the Bishop told people to dig, very near where Our Lady appeared at the Cova de Iria (the Cove of Peace) in Fatima. The water is known to cure people with sicknesses and poor health. Still, other people are cured when they go on pilgrimage to Fatima, which is about 90 miles north of Lisbon, Portugal.