Collection:

Sr. Norma Pimentel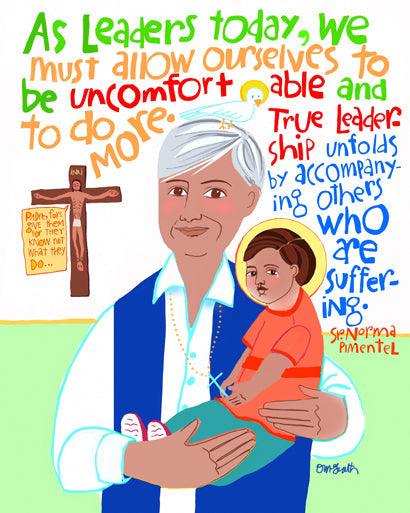 Regular price

From $99.95 USD

Regular price

$111.06 USD

Sale price

From $99.95 USD

Unit price

per

Regular price

From $34.95 USD

Regular price

$38.83 USD

Sale price

From $34.95 USD

Unit price

per

Regular price

From $300.00 USD

Regular price

$333.33 USD

Sale price

From $300.00 USD

Unit price

per

Regular price

From $109.95 USD

Regular price

$122.17 USD

Sale price

From $109.95 USD

Unit price

per

Regular price

From $149.95 USD

Regular price

$166.61 USD

Sale price

From $149.95 USD

Unit price

per

Regular price

From $19.95 USD

Regular price

$22.17 USD

Sale price

From $19.95 USD

Unit price

per

Regular price

From $109.95 USD

Regular price

$122.17 USD

Sale price

From $109.95 USD

Unit price

per

Regular price

From $84.95 USD

Regular price

$94.39 USD

Sale price

From $84.95 USD

Unit price

per

Regular price

From $94.95 USD

Regular price

$105.50 USD

Sale price

From $94.95 USD

Unit price

per

Regular price

From $94.95 USD

Regular price

$105.50 USD

Sale price

From $94.95 USD

Unit price

per
ARTIST: Br. Mickey McGrath, OSFS
ARTWORK NARRATIVE:
Sister Norma Pimentel, a religious sister of the Missionaries of Jesus, serves as Executive Director and a licensed professional counselor for Catholic Charities of the Rio Grande Valley in South Texas, providing oversight of the different ministries and programs in the areas of emergency assistance, housing assistance, counseling, pregnancy care, and humanitarian aid.
Sr. Norma chairs the local Emergency Food and Shelter Program that providing assistance to the area's poor. She also leads efforts in the community that responds to emergency needs and provides relief in times of disaster. She was instrumental in organizing community resources to respond to the surge of Central Americans seeking asylum in the United States and setting up Humanitarian Respite Centers in McAllen and Brownsville, Texas in June 2014.
During the U.S. Papal visit, Sr. Norma met with Pope Francis and presented him with one of her original paintings which depicted an immigrant mother and child. In Dec 2015, Our Sunday Visitor named Sr. Norma as one of eight Catholics in the Year, "men and women, religious and lay — who made an indelible mark in 2015".
Sr. Norma speaks often before national & international audiences sharing her message of caring and responding to the most in need. She has spoken at the United Nations and was present with the Holy Father in 2017 to help launch the international campaign of Caritas Internationalis, "Share the Journey," which has the aim of promoting the culture of encounter through the sharing of the journey of migrants and refugees.