Collection:

Sr. Thea Bowman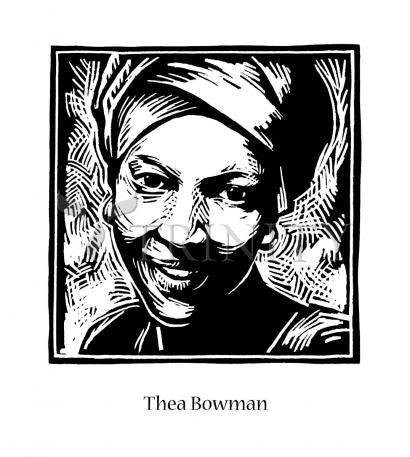 Regular price

From $99.95 USD

Regular price

$111.06 USD

Sale price

From $99.95 USD

Unit price

per

Regular price

From $34.95 USD

Regular price

$38.83 USD

Sale price

From $34.95 USD

Unit price

per

Regular price

From $109.95 USD

Regular price

$122.17 USD

Sale price

From $109.95 USD

Unit price

per

Regular price

From $109.95 USD

Regular price

$122.17 USD

Sale price

From $109.95 USD

Unit price

per

Regular price

From $109.95 USD

Regular price

$122.17 USD

Sale price

From $109.95 USD

Unit price

per

Regular price

From $84.95 USD

Regular price

$94.39 USD

Sale price

From $84.95 USD

Unit price

per

Regular price

From $94.95 USD

Regular price

$105.50 USD

Sale price

From $94.95 USD

Unit price

per

Regular price

From $94.95 USD

Regular price

$105.50 USD

Sale price

From $94.95 USD

Unit price

per

Regular price

From $19.95 USD

Regular price

$22.17 USD

Sale price

From $19.95 USD

Unit price

per

Regular price

From $300.00 USD

Regular price

$333.33 USD

Sale price

From $300.00 USD

Unit price

per
ARTIST: Julie Lonneman
ARTWORK NARRATIVE:
Mississippi-born granddaughter of a slave, Thea Bowman decided to become a Catholic at the age of nine in response to the example of the sisters who taught her in school. Eventually Thea joined the Franciscan Sister of Perpetual Adoration herself. As a consultant for intercultural awareness, Sr. Thea traveled the country giving dynamic and inspiring presentations aimed at breaking down racial and cultural barriers. These lively gatherings combined singing, gospel preaching, prayer and storytelling.

When she was diagnosed with breast cancer in 1984, she determined "to live until I die." Sr. Thea continued traveling, speaking and singing, leading her gatherings from a wheelchair until her death in 1990.

United States, 1937-1990.
Read More
Bertha Bowman was born in 1937 in Yazoo City, Mississippi. Her grandfather had been a slave. Her parents, who were Methodists, knew that the only way their daughter would do well in life was through education, but the public schools open to African Americans at that time in the United States were terrible. So the Bowmans saved their money to send Bertha to a Catholic school.
The little girl loved school, and she loved the nuns who taught her. When she was nine, she asked her parents if she could be Catholic. And when she was 15, she decided to become a nun like her teachers!
Bertha joined the Franciscan Sisters of Perpetual Adoration, who were based in LaCrosse, Wisconsin. All the of Sisters were white, which was difficult for the young woman in her early years with the Sisters. The teenager took a new name, "Thea," which means "of God." She received college degree in English, drama and speech and went on to earn master's and doctoral degrees. She was the first African American woman to receive a doctorate in theology from Boston College. Indeed, Sister Thea had gone even further than her parents had hoped.
But for Thea, her mission in life was not just to learn, but to help others learn — specifically about God and his unending goodness. She was a teacher, but she also traveled the world meeting with people of all different cultures and trying to help them find common ground with each other. She worked with Native Americans in Wisconsin for some time because she understood what it meant to feel like one was "outside" of the regular culture.
Her African heritage was also important to Thea. She wanted others to understand the gifts that African-American Catholics could bring to the Church. She formed choirs and helped poor African-American students obtain scholarships to Catholic colleges, always stressing the importance of education. She spoke to bishops about how the Church needed to be more welcoming to African Americans. She preached, sang and danced her faith, always with joy.
In 1984, Sister Thea was diagnosed with cancer. Over the next years, she grew weaker and was eventually confined to a wheelchair with a very painful form of bone cancer. She died at the age of 52, in 1990.
Today you will find Sister Thea Bowman schools in several dioceses. There are educational foundations in her name, as there are residences for poor and troubled children. "Sometimes people think they have to do big things in order to make change. If each of us would light the candle, we've got a tremendous light," she said.
As of 2012, the Franciscan Sisters of Perpetual Adoration were examining evidence of Sister Thea Bowman's sanctity to decide if her cause for canonization should be presented.
Born: December 29, 1937
Died: March 30, 1990 Bone Cancer