Collection:

St. Catherine Labouré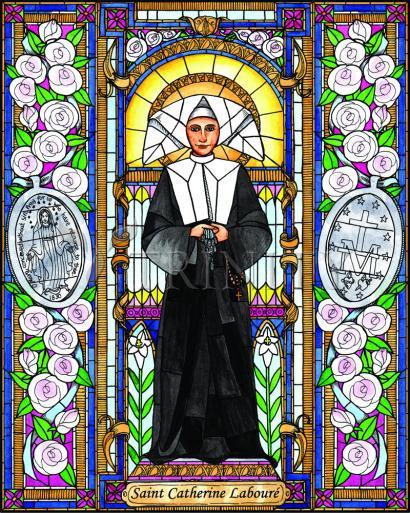 Regular price

From $99.95 USD

Regular price

$111.06 USD

Sale price

From $99.95 USD

Unit price

per

Regular price

From $34.95 USD

Regular price

$38.83 USD

Sale price

From $34.95 USD

Unit price

per

Regular price

From $19.95 USD

Regular price

$22.17 USD

Sale price

From $19.95 USD

Unit price

per

Regular price

From $300.00 USD

Regular price

$333.33 USD

Sale price

From $300.00 USD

Unit price

per

Regular price

From $109.95 USD

Regular price

$122.17 USD

Sale price

From $109.95 USD

Unit price

per

Regular price

From $109.95 USD

Regular price

$122.17 USD

Sale price

From $109.95 USD

Unit price

per

Regular price

From $109.95 USD

Regular price

$122.17 USD

Sale price

From $109.95 USD

Unit price

per

Regular price

From $84.95 USD

Regular price

$94.39 USD

Sale price

From $84.95 USD

Unit price

per

Regular price

From $94.95 USD

Regular price

$105.50 USD

Sale price

From $94.95 USD

Unit price

per

Regular price

From $94.95 USD

Regular price

$105.50 USD

Sale price

From $94.95 USD

Unit price

per
ARTIST: Brenda Nippert
ARTWORK NARRATIVE:
Zoe Labouré took the name Catherine when she joined the Daughters of Charity in Paris, France. As a young novice in 1830, Catherine was awakened in the middle of the night and led into the chapel. Mary, Our Lady of Grace, took a seat in the director's chair on the altar. Catherine knelt at her feet and rested her hands on Mary's lap. Mary told her God was giving her a mission. Next, she appeared with arms outstretched, rays streaming from her hands symbolizing graces given to her by God to bestow on those who ask for them. She was surrounded by the words "O Mary, conceived without sin, pray for us who have recourse to thee." Mary said, "Have a medal struck in this form, all who wear it will receive great graces." Catherine told no one but her confessor, who eventually had the medals made.

Soon the graces Mary spoke of swept the world and people began calling it the Miraculous Medal. Today, if you are catholic, you probably have one. Wearing it is not a superstition, but an act of faith in Mary's intercession before the throne of God. As for Catherine, she kept her secret all of her life, going about her duties in a hospice for old men. She tirelessly tended to their needs with love and compassion. Upon her death at age 70, all were astounded when it was announced that Catherine was the sister of the medal.

Her feast day is November 28.
Read More
St. Catherine Labouré was a simple, uneducated young woman. In 1830, having cared for her father's household for a decade, she joined the Sisters of Charity of St. Vincent de Paul at Châtillon-sur-Seine, France. On July 31, late at night a shining child awakened her and escorted her to the chapel.

There Mary spoke with her for two hours, telling her she would have a difficult task to perform and predict future events. On November 27, Mary appeared to give Catherine her mission. She saw Mary standing on a globe, with rays of light flooding from her hands. Later Catherine gave this account of the vision:

While I contemplated her, the Blessed Virgin lowered her eyes and looked upon me. Then I heard a voice saying to me: "The ball that you see represents the entire world... and each person in particular. These rays symbolize the graces that I shed on those who ask for them." With this I understood how agreeable to the Blessed Virgin are the prayers addressed to her. I discovered how generous she is toward those who invoke her, what precious graces she would give those who would ask them of her and with what joy she would grant them.

At this moment I scarcely knew where I was. All I can say is that I was immersed in supreme delight, when a panel of oval shape formed around the Blessed Virgin. On it traced these words: "O Mary conceived without sin, pray for us who have recourse to thee!" Then a voice said to me: "Have a medal struck on this model. All those who wear it will receive great graces. It should be worn around the neck. Great graces will be the portion of those who wear it with confidence." All at once the picture appeared to turn and I saw the reverse of the medal. Solicitous about what should be inscribed on the reverse, one day I seemed to hear a voice saying: "The M and the two hearts are enough."

Catherine spoke about the apparitions only to Father M. Aladel, her confessor, who determined that they were genuine. With the permission of the archbishop of Paris, Aladel had 1500 medals struck in 1832. The conversion of Alphonse Ratisbonne, an Alsatian Jew who had reluctantly worn the medal and then had the same vision as Catherine, enormously increased its popularity.

Catherine herself maintained her anonymity. She even refused to appear at the archbishop's investigation in 1836 that declared the visions authentic. She lived quietly for the rest of her life at a convent in Enghien-Neuilly, answering the door, raising poultry, and tending the sick. But when Catherine died in 1876, an outburst of popular veneration exploded at her funeral. And the healing of a 12-year-old girl, crippled from birth, at her grave helped spread her fame widely. Catherine Labouré has become one of the most esteemed of all the saints.

I knew nothing. I was nothing. For this reason God picked me out.
—Catherine Labouré