Collection:

St. Declan of Ardmore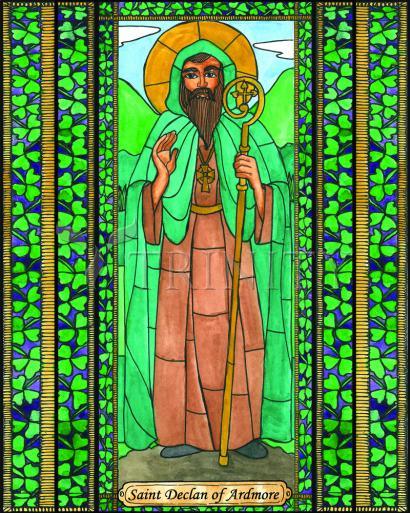 Regular price

From $99.95 USD

Regular price

$111.06 USD

Sale price

From $99.95 USD

Unit price

per

Regular price

From $34.95 USD

Regular price

$38.83 USD

Sale price

From $34.95 USD

Unit price

per

Regular price

From $109.95 USD

Regular price

$122.17 USD

Sale price

From $109.95 USD

Unit price

per

Regular price

From $109.95 USD

Regular price

$122.17 USD

Sale price

From $109.95 USD

Unit price

per

Regular price

From $109.95 USD

Regular price

$122.17 USD

Sale price

From $109.95 USD

Unit price

per

Regular price

From $84.95 USD

Regular price

$94.39 USD

Sale price

From $84.95 USD

Unit price

per

Regular price

From $94.95 USD

Regular price

$105.50 USD

Sale price

From $94.95 USD

Unit price

per

Regular price

From $94.95 USD

Regular price

$105.50 USD

Sale price

From $94.95 USD

Unit price

per

Regular price

From $19.95 USD

Regular price

$22.17 USD

Sale price

From $19.95 USD

Unit price

per

Regular price

From $300.00 USD

Regular price

$333.33 USD

Sale price

From $300.00 USD

Unit price

per
ARTIST: Brenda Nippert
ARTWORK NARRATIVE:
Years before Patrick arrived in Ireland, Saint Declan was the Bishop of Ardmore. As an ancient Saint, there are few details of his life, except that he was a model for generosity. It is said beggars followed him wherever he went. We also have many wonderful remains where Declan lived in Ardmore. There is a beautiful round tower, the ruins of a cathedral, and a second church beside a holy well. There is also primitive oratory and some inscribed pillar stones.

His feast day is July 24.
Read More
Born at Desi (Decies), Waterford, Ireland, 5th century.

Declan, an Irish monk, was baptized by and a disciple of Saint Colman. He appears to have been an Irish evangelist before the arrival of Saint Patrick. He may have made two pilgrimages to Rome and later became the first bishop of Ardmore, a see confirmed by Patrick during the synod of Cashel in 448. Many miracles are attributed to Declan, who is much honored in Dessee (formerly Nandesi).

St. Declan, son of Erc, chief of the Desii, was born at the beginning of the fifth century near Lismore, Co. Waterford. As a young boy he was sent to fosterage with a certain Dimma, who is said to have been a foreigner and a Christian. While under Dimma's guardianship, Declan was converted and baptized by one of the several Irish saints named Colman.

After leaving Dimma, Declan went to Rome, where he studied for the priesthood and was later consecrated bishop. On his return to Ireland, he established a monastic community at Ardmore and was later confirmed in this office by St. Patrick himself. Declan was well known as an active missionary in Ireland prior to the coming of St. Patrick, the great organizer of Irish Christianity.

Many miracles are attributed to the intervention of St. Declan. He is credited, in particular, with having arrested a serious plague by his prayers and fasting. He is reputed to have been a very close friend of St. David (patron saint of Wales) and, perhaps more importantly, to have been on very good terms with Aengus, king of Munster. His influence, therefore, would have been considerable.

According to tradition, Declan made a miraculous return from Rome by crossing the sea on a large flagstone. Popular belief has it that this flagstone ran aground at Ardmore, where he decided to establish his monastery. To this day the flagstone is pointed out by the locals on the popular beach at Ardmore.

St. Declan's day is still actively celebrated by the Ardmore parishioners on 24 July. Until recent times it was the custom, on this day, for those suffering from back ailments to crawl under the flagstone as a method of obtaining relief. One nineteenth century commentator, however, voiced a certain amount of disapproval of the practice on the grounds that participating ladies would, of necessity, reveal their ankles in the process. Such a display could, conceivably, lead the onlooking menfolk into temptation! The described treatment for backache, however, was said to have been ineffective if the patient had anything borrowed or stolen on his/her person at the time.

The waters of St. Declan's well (which was restored in 1951) are said to possess miraculous powers of healing. Those who suffer from sprains, injuries or rheumatism, it is said, will obtain relief by bathing the injured limb in its cool waters.

Each year, the week including his feast day is known as "Pattern Week." Pilgrims still come to pray at the site of Declan's church on the headland of Ardmore, adjacent to the round tower which is in an excellent state of preservation.

St. Declan died in the latter half of the fifth century. He was laid to rest in his beloved Ardmore, and his burial place is marked by the ruins of an oratory built over his grave.