Collection:

St. Frances Cabrini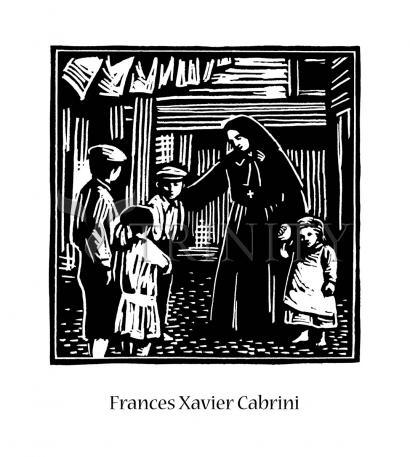 Regular price

From $99.95 USD

Regular price

$111.06 USD

Sale price

From $99.95 USD

Unit price

per

Regular price

From $34.95 USD

Regular price

$38.83 USD

Sale price

From $34.95 USD

Unit price

per

Regular price

From $109.95 USD

Regular price

$122.17 USD

Sale price

From $109.95 USD

Unit price

per

Regular price

From $109.95 USD

Regular price

$122.17 USD

Sale price

From $109.95 USD

Unit price

per

Regular price

From $109.95 USD

Regular price

$122.17 USD

Sale price

From $109.95 USD

Unit price

per

Regular price

From $84.95 USD

Regular price

$94.39 USD

Sale price

From $84.95 USD

Unit price

per

Regular price

From $94.95 USD

Regular price

$105.50 USD

Sale price

From $94.95 USD

Unit price

per

Regular price

From $94.95 USD

Regular price

$105.50 USD

Sale price

From $94.95 USD

Unit price

per

Regular price

From $19.95 USD

Regular price

$22.17 USD

Sale price

From $19.95 USD

Unit price

per

Regular price

From $300.00 USD

Regular price

$333.33 USD

Sale price

From $300.00 USD

Unit price

per
ARTIST: Julie Lonneman
ARTWORK NARRATIVE:
Frances Cabrini, the youngest of thirteen children, grew up on a farm in Italy. From her earliest days she wanted to become a missionary nun in China. Much to her disappointment, Frances was unable to join a religious order because of her poor health. A priest asked her to teach at an orphanage for girls, which she did for six years. She eventually took religious vows in 1877. When the orphanage closed in 1880, her bishop asked her to found the Missionary Sisters of the Sacred Heart to care for poor children in schools and hospitals.

When Pope Leo XIII approved her order in 1887, Frances told him of her desire to work in China. He sent her in the opposite direction to the United States. Arriving in New York with six sisters in 1889, she worked among impoverished immigrants, especially Italians. The sisters' good work spread, and eventually, Mother Cabrini founded 67 schools, hospitals, and orphanages in the United States and other countries. Mother Cabrini, like many other immigrants, became a United States citizen, and was the first US citizen to be canonized.

Italy/United States, 1850-1917.

Her feast day is November 13.
Read More
As a saint of our own time and as the first United States citizen to be elevated to sainthood, Mother Cabrini has a double claim on our interest. Foundress of the Missionary Sisters of the Sacred Heart and pioneer worker for the welfare of dispersed Italian nationals, this diminutive nun was responsible for the establishment of nearly seventy orphanages, schools, and hospitals, scattered over eight countries in Europe, North, South, and Central America. Still living are pupils, colleagues, and friends who remember Mother Cabrini vividly; her spirit continues to inspire the nuns who received their training at her hands. Since the record remains fresh in memory, and since the saint's letters and diaries have been carefully preserved, we have more authentic information about her, especially of the formative years, than we have concerning any other saint.  
Francesca Cabrini was born on July 15, 1850, in the village of Sant' Angelo, on the outskirts of Lodi, about twenty miles from Milan, in the pleasant, fertile Lombardy plain. She was the thirteenth child of a farmer's family, her father Agostino being the proprietor of a modest estate. The home into which she was born was a comfortable, attractive place for children, with its flowering vines, its gardens, and animals; but its serenity and security was in strong contrast with the confusion of the times. Italy had succeeded in throwing off the Austrian yoke and was moving towards unity. Agostino and his wife Stella were conservative people who took no part in the political upheavals around them, although some of their relatives were deeply concerned in the struggle, and one, Agostino Depretis, later became prime minister.  
Born: 1850 at Lombardy, Italy  
Died: December 22, 1917 at Chicago, Illinois, USA of malaria; buried in New York, New York, USA  
Canonized: 7 July 1946 by Pope Pius XII  
Readings:  
We must pray without tiring, for the salvation of mankind does not depend on material success; nor on sciences that cloud the intellect. Neither does it depend on arms and human industries, but on Jesus alone.
—Saint Frances Xavier Cabrini