Collection:

St. Francis of Assisi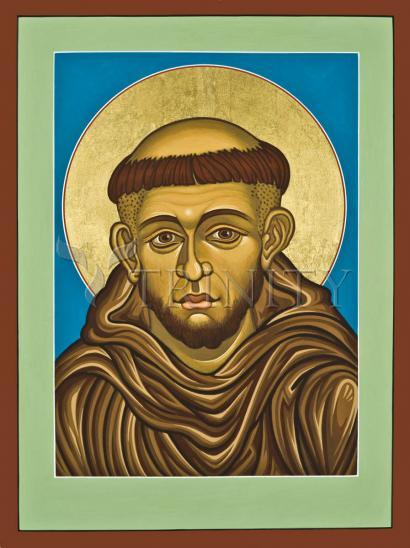 Regular price

From $99.95 USD

Regular price

$111.06 USD

Sale price

From $99.95 USD

Unit price

per

Regular price

From $34.95 USD

Regular price

$38.83 USD

Sale price

From $34.95 USD

Unit price

per

Regular price

From $19.95 USD

Regular price

$22.17 USD

Sale price

From $19.95 USD

Unit price

per

Regular price

From $300.00 USD

Regular price

$333.33 USD

Sale price

From $300.00 USD

Unit price

per

Regular price

From $109.95 USD

Regular price

$122.17 USD

Sale price

From $109.95 USD

Unit price

per

Regular price

From $109.95 USD

Regular price

$122.17 USD

Sale price

From $109.95 USD

Unit price

per

Regular price

From $109.95 USD

Regular price

$122.17 USD

Sale price

From $109.95 USD

Unit price

per

Regular price

From $84.95 USD

Regular price

$94.39 USD

Sale price

From $84.95 USD

Unit price

per

Regular price

From $94.95 USD

Regular price

$105.50 USD

Sale price

From $94.95 USD

Unit price

per

Regular price

From $94.95 USD

Regular price

$105.50 USD

Sale price

From $94.95 USD

Unit price

per
ARTIST: Lewis Williams, OFS
ARTWORK NARRATIVE:
(Icon based on the Cimabue painting in the lower church of St. Francis, Assisi, Italy )

Cimabue's likeness in this painting is said to be the closest to Francis' actual appearance. A 2004 trip to Umbria, in search of Francis, lead, of course, to his church and tomb. Awe-inspiring art and architecture humbled us, yet my experience in the presence of his earthly remains, was powerful beyond description. Assisting a group of pilgrims, my mother and teenage son were also a part of this tour. Exploring Francis' church individually, we met as a group as we exited. My son was speaking excitedly to a group of elders, paused and exclaimed that he was baffled: he could not say in words what he just experienced. He looked as I felt and knew the same profound touch had graced us both at the tomb.

I dedicate this icon to my son in the spirit of Francis' Canticle to Brother Son, his thanks to God for His presence in all creation, completed in his lowest earthly moment. Blind, pained and near death, unable to bear sun or firelight, his friends constructed a small mud hut for him to lie in at his retreat at San Damiano. Mice tormented him day and night, pushing him over his limit and to question his Lord, imploring him to send relief and patience. In spirit a voice asked Francis if in exchange for these sufferings, someone offered him so great a treasure that the whole world in comparison would be nothing, would he accept this? Francis responded 'Yes!' he would joyously accept the offer. The voice continued, "Then be glad, Francis, and sing in your sickness and weakness, for the kingdom of heaven belongs to you!"

His feast day is October 4.
Read More
Canticle of the Sun
O most high, almighty, good Lord God, to Thee belong praise, glory, honor, and all blessing! By Thee alone, Most High, were all things made and no man is worthy to speak Thy name. Praised be my Lord with all his creatures, especially Messer Brother Sun, who brings us the day and brings us the light; fair is he and shining with a very great splendor; Most High, he signifies to us Thee! Praised be my Lord for Sister Moon, and for the stars, the which He has set in heaven clear and precious and lovely. Praised be my Lord for Brother Wind, and for air and cloud, calms and all weather, by the way which Thou upholds life in Thy creatures. Praised be my Lord for Sister Water, who is very serviceable unto us, and humble, and precious, and clean. Praised be my Lord for Brother Fire, through whom Thou givest us light in the night; and he is beautiful and joyous, and very mighty, and strong. Praised be my Lord for our Sister, Mother Earth, who doth sustain us and keep us, and bring forth divers fruits, and flowers of many colors, and grass. Praised be my Lord for those who pardon one another for His love's sake, and who endure weakness and tribulation; blessed are they who peaceably endure, for by Thee, Most Highest, shall they be crowned. Praised be my Lord for our sister the death of the body, from whom no man living can escape. Woe unto them who die in mortal sin. Blessed are they who are found walking by Thy most holy will, for the second death shall do them no harm. Praise ye and bless my Lord, and give thanks unto Him and serve Him with great humility.
Born: 1181 at Assisi, Umbria, Italy as Francis Bernardone
Died: October 4, 1226 at Portiuncula, Italy
Canonized: 1228 by Pope Gregory IX