Collection:

St. Jeanne Jugan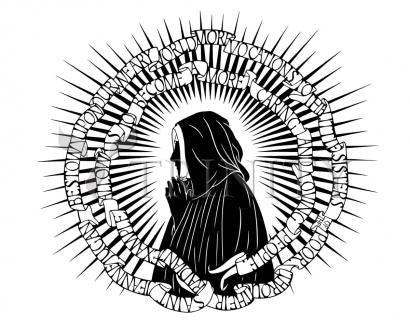 Regular price

From $99.95 USD

Regular price

$111.06 USD

Sale price

From $99.95 USD

Unit price

per

Regular price

From $34.95 USD

Regular price

$38.83 USD

Sale price

From $34.95 USD

Unit price

per

Regular price

From $109.95 USD

Regular price

$122.17 USD

Sale price

From $109.95 USD

Unit price

per

Regular price

From $109.95 USD

Regular price

$122.17 USD

Sale price

From $109.95 USD

Unit price

per

Regular price

From $109.95 USD

Regular price

$122.17 USD

Sale price

From $109.95 USD

Unit price

per

Regular price

From $84.95 USD

Regular price

$94.39 USD

Sale price

From $84.95 USD

Unit price

per

Regular price

From $94.95 USD

Regular price

$105.50 USD

Sale price

From $94.95 USD

Unit price

per

Regular price

From $94.95 USD

Regular price

$105.50 USD

Sale price

From $94.95 USD

Unit price

per

Regular price

From $19.95 USD

Regular price

$22.17 USD

Sale price

From $19.95 USD

Unit price

per

Regular price

From $300.00 USD

Regular price

$333.33 USD

Sale price

From $300.00 USD

Unit price

per
ARTIST: Dan Paulos
ARTWORK NARRATIVE:
"My good Jesus, I have only You."
—Saint Jeanne Jugan

Her feast day is August 30.
Read More
Jeanne was born in a small, impoverished fishing village. Her father was a fisherman named Joseph who was gone at sea most of the time and died when Jeanne was 4 years old. Her mother was named Marie, did farm work to support her family, and raised the children in the Faith during the time of the French Revolution when Christianity was being suppressed.  
At sixteen Jeanne got a job as a maid at the estate of a Christian woman who often visited the sick and poor and took Jeanne along to help. This experience, her employer's example, and Jeanne's own relationship with God prompted her to decline marriage proposals and dedicate her life to God.  
At twenty-five Jeanne gave away most of her meager possessions and set out to serve the poor of Saint Servan. She supported herself by working in a hospital and caring for the sick and poor. Six years of this work left Jeanne exhausted. She left the hospital and returned to work as a domestic.  
At age forty-five she began to work as a spinner and donated her excess money to the poor. After two years, she set off to devote every aspect of her life to the poor. She collected money door to door and began to especially care for poor widows. Jeanne attracted followers to this work and the Little Sisters of the Poor were founded under her direction. Jeanne served as superior.  
Jeanne was awarded by the French Academy in 1845 for her work with the poor. Jeanne was eventually removed from her position as superior by Father La Pailleur, the Sisters"˜ spiritual moderator. She retired to the group's motherhouse in 1852 where she lived her remaining years, a humble sister, doing works of charity wherever she could.  
Born:  October 25, 1792 at Les Petites-Croix, Cancale, Ille-et-Vilaine, Brittany, France  
Died: August 29, 1879 at Pern, Ille-et-Vilaine, France of natural causes
Venerated: July 13, 1979 by Pope John Paul II  
Beatified: October 3, 1982 by Pope John Paul II  
Canonized: October 11, 2009 by Pope Benedict XVI  
Readings:  
Little Sisters, take good care for the aged, for in them you are caring for Christ Himself.
—Saint Jeanne Jugan