Collection:

St. John Bosco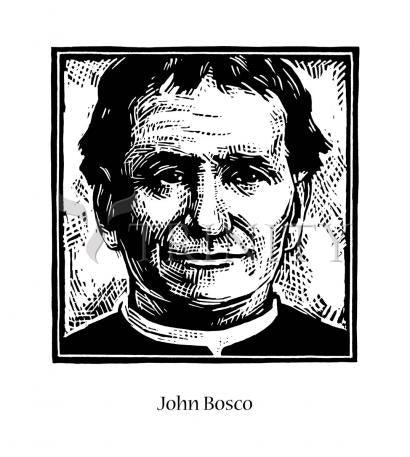 Regular price

From $99.95 USD

Regular price

$111.06 USD

Sale price

From $99.95 USD

Unit price

per

Regular price

From $34.95 USD

Regular price

$38.83 USD

Sale price

From $34.95 USD

Unit price

per

Regular price

From $109.95 USD

Regular price

$122.17 USD

Sale price

From $109.95 USD

Unit price

per

Regular price

From $109.95 USD

Regular price

$122.17 USD

Sale price

From $109.95 USD

Unit price

per

Regular price

From $109.95 USD

Regular price

$122.17 USD

Sale price

From $109.95 USD

Unit price

per

Regular price

From $84.95 USD

Regular price

$94.39 USD

Sale price

From $84.95 USD

Unit price

per

Regular price

From $94.95 USD

Regular price

$105.50 USD

Sale price

From $94.95 USD

Unit price

per

Regular price

From $94.95 USD

Regular price

$105.50 USD

Sale price

From $94.95 USD

Unit price

per

Regular price

From $19.95 USD

Regular price

$22.17 USD

Sale price

From $19.95 USD

Unit price

per

Regular price

From $300.00 USD

Regular price

$333.33 USD

Sale price

From $300.00 USD

Unit price

per
ARTIST: Julie Lonneman
ARTWORK NARRATIVE:
John Bosco, founder of the Salesians, is most remembered for his creative ministry to impoverished youth. Through his untiring efforts, ragged and uncouth boys from the streets received schooling, housing, religious instruction, and above all, kindness. Contrary to prevailing practice, he did not believe in punishment to motivate better behavior. He said: "As far as possible avoid punishing….try to gain love before inspiring fear." It was his wish that teachers in his schools should care for their students as if they were their own children.

"There must be not hostility in our minds, no contempt in our eyes, no insult on our lips. We must use mercy for the present and have hope for the future, as is fitting for true parents who are eager for real correction and improvement. In serious matters it is better to beg God humbly than to send forth a flood of words that will only offend the listeners and have no effect on those who are guilty."
—from a letter to a teacher by Saint John Bosco

Italy, 1815-1888.

His feast day is January 31.
Read More
John was the son of Venerable Margaret Bosco. John's father died when the he was only 2 years old, and as soon as he was old enough to do odd jobs, he did so for extra money for his family. Bosco would go to circuses, fairs and carnivals, practice the tricks he saw magicians perform, and then present one-boy shows. After his performance, while he still had an audience of boys, he would repeat the homily he had heard earlier in church.

John worked as a tailor, baker, shoemaker, and carpenter while attending college and the seminary. He was ordained in 1841. John was a teacher and worked with youth, finding places where they could meet, play and pray, teaching catechism to orphans and apprentices. Bosco was a chaplain in a hospice for girls. He wrote short treatises aimed at explaining the faith to children, and then taught children how to print them. John was a friend of Saint Joseph Cafasso, whose biography he wrote, and was a confessor to Blessed Joseph Allamano.  
Bosco founded the Salesians of Don Bosco (SDB) in 1859, priests who work with and educate boys, under the protection of Our Lady, Help of Chistians, and Saint Francis de Sales. He founded the Daughters of Mary, Help of Christians in 1872, and Union of Cooperator Salesians in 1875.  
Born: August 16, 1815 at Becchi, Castelnuovo d'Asti, Piedmont, Italy  
Died: January 31, 1888 at Turin, Italy  
Venerated: July 24, 1907 by Pope Pius X  
Beatified: June 2, 1929 by Pope Pius XI  
Canonized: April 1, 1934 by Pope Pius XI  
Name Meaning: God is gracious; gift of God

Readings:  
Fly from bad companions as from the bite of a poisonous snake. If you keep good companions, I can assure you that you will one day rejoice with the blessed in Heaven; whereas if you keep with those who are bad, you will become bad yourself, and you will be in danger of losing your soul.
—Saint John Bosco  
Enjoy yourself as much as you like - if only you keep from sin.
—Saint John Bosco  
Do you want our Lord to give you many graces? Visit him often. Do you want Him to give you few graces? Visit Him seldom. Visits to the Blessed Sacrament are powerful and indispensable means of overcoming the attacks of the devil. Make frequent visits to Jesus in the Blessed Sacrament and the devil will be powerless against you.
—Saint John Bosco