Collection:

St. Juan Diego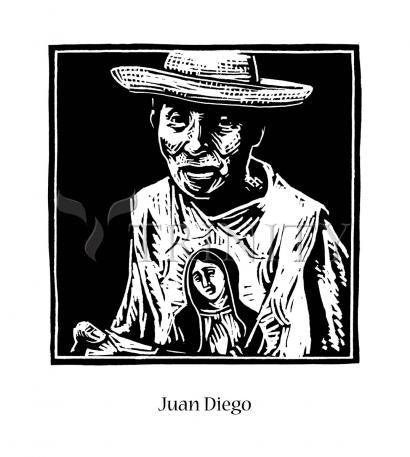 Regular price

From $99.95 USD

Regular price

$111.06 USD

Sale price

From $99.95 USD

Unit price

per

Regular price

From $34.95 USD

Regular price

$38.83 USD

Sale price

From $34.95 USD

Unit price

per

Regular price

From $19.95 USD

Regular price

$22.17 USD

Sale price

From $19.95 USD

Unit price

per

Regular price

From $300.00 USD

Regular price

$333.33 USD

Sale price

From $300.00 USD

Unit price

per

Regular price

From $109.95 USD

Regular price

$122.17 USD

Sale price

From $109.95 USD

Unit price

per

Regular price

From $109.95 USD

Regular price

$122.17 USD

Sale price

From $109.95 USD

Unit price

per

Regular price

From $109.95 USD

Regular price

$122.17 USD

Sale price

From $109.95 USD

Unit price

per

Regular price

From $84.95 USD

Regular price

$94.39 USD

Sale price

From $84.95 USD

Unit price

per

Regular price

From $94.95 USD

Regular price

$105.50 USD

Sale price

From $94.95 USD

Unit price

per

Regular price

From $94.95 USD

Regular price

$105.50 USD

Sale price

From $94.95 USD

Unit price

per
ARTIST: Julie Lonneman
ARTWORK NARRATIVE:
At the dawn of Mexican evangelization Saint Juan Diego holds a place all by himself; according to tradition, his indigenous name was Cuauhtlatohuac, "The eagle who speaks."

His lovable figure is inseparable from the Guadalupe event, the miraculous maternal manifestation of the Virgin, Mother of God, both in iconographic and literary memorials as well as in the centuries-old devotion which the Mexican Church has shown for this Indian so loved by Mary.

Similar to ancient Biblical personages who were collective representations of all the people, we could say that Juan Diego represents all the indigenous peoples who accepted the Gospel of Jesus, thanks to the maternal aid of Mary, who is always inseparable from the manifestation of her Son and the spread of the Church, as was her presence among the Apostles on the day of Pentecost.
—Saint John Paul II

Mexico, 1474-1548.

His feast day is December 9.
Read More
Saint Juan Diego, original name Cuauhtlatoatzin (born 1474, Cuautitlán [near Mexico City], Mexico—died May 30, 1548, Tepeyac Hill [Mexico City]; canonized July 31, 2002; feast day December 9), indigenous Mexican convert to Roman Catholicism and saint who, according to tradition, was visited by the Virgin Mary (Our Lady of Guadalupe).
Little is known of the early life of Juan Diego, whose original name was Cuauhtlatoatzin ("the Talking Eagle"). Although he described himself as poor, he may have meant poor in spirit; it has been suggested that he was an Aztec prince. He was married but had no children. When he was 50 years old, he and his wife were among the first indigenous people to accept baptism and convert to Christianity after its introduction to Mexico by Spanish conquistadors and missionaries.
According to tradition, Juan Diego experienced his first vision of the Virgin Mary on December 9, 1531. While on his way to mass, he was visited by Mary, who was surrounded in heavenly light, on Tepeyac Hill on the outskirts of what is now Mexico City. She spoke to him in his native language and asked him to tell the bishop to build a shrine to her on the hill. The bishop did not believe Juan Diego's story and asked for proof that Mary had appeared to him. On December 12, while searching for a priest to administer last rites to his uncle, Juan Diego was visited by Mary again. He told her of the bishop's answer, and she instructed him to gather roses and bring them to the bishop as a sign. She also informed Juan Diego that his uncle would recover from his illness. Juan Diego found many roses on the hill, even though it was winter. When he opened his tilma (cloak) while appearing before the bishop, dozens of roses fell out, and an image of Mary, imprinted on the inside of his cloak, became visible. Having received his proof, the bishop ordered that a church be built on Tepeyac Hill in honor of the Virgin. Juan Diego returned home and found his uncle's health restored.
For the rest of his life Juan Diego lived in a hut next to the church built in honor of Mary and took care of the pilgrims who came to the shrine. He was buried in the church, and his tilma can still be seen in the Basilica of Our Lady of Guadalupe. His existence, which had been questioned by Catholics and non-Catholics alike, was confirmed by the Vatican, and Juan Diego was beatified on May 6, 1990, and canonized on July 31, 2002, by Saint John Paul II. Numerous miracles have been attributed to him, and he remains one of the most popular and important saints in Mexico.
Born: 1474 Tlayacac, Cuauhtitlan (about 15 miles north of modern Mexico City, Mexico) as Cuauhtlatoatzin
Died: May 30, 1548 of natural causes
Beatified: April 9, 1990 by Saint John Paul II at Vatican City; confirmed and ceremony held on May 6, 1990 at Mexico City, Mexico
Canonized: July 31, 2002 at the basilica of Our Lady of Guadalupe, Mexico by Saint John Paul II
Name Meaning: Eagle that talks (Cuauhtlatoatzin)