Collection:

St. Juan Diego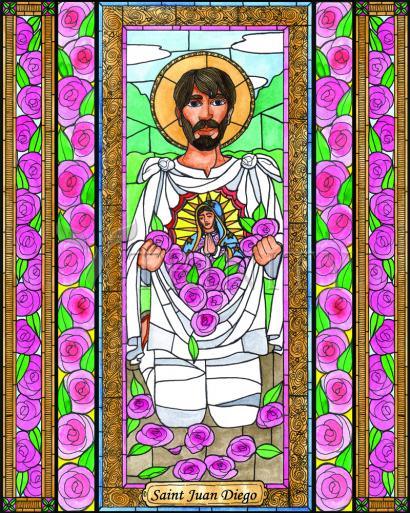 Regular price

From $99.95 USD

Regular price

$111.06 USD

Sale price

From $99.95 USD

Unit price

per

Regular price

From $34.95 USD

Regular price

$38.83 USD

Sale price

From $34.95 USD

Unit price

per

Regular price

From $19.95 USD

Regular price

$22.17 USD

Sale price

From $19.95 USD

Unit price

per

Regular price

From $300.00 USD

Regular price

$333.33 USD

Sale price

From $300.00 USD

Unit price

per

Regular price

From $109.95 USD

Regular price

$122.17 USD

Sale price

From $109.95 USD

Unit price

per

Regular price

From $109.95 USD

Regular price

$122.17 USD

Sale price

From $109.95 USD

Unit price

per

Regular price

From $109.95 USD

Regular price

$122.17 USD

Sale price

From $109.95 USD

Unit price

per

Regular price

From $84.95 USD

Regular price

$94.39 USD

Sale price

From $84.95 USD

Unit price

per

Regular price

From $94.95 USD

Regular price

$105.50 USD

Sale price

From $94.95 USD

Unit price

per
ARTIST: Brenda Nippert
ARTWORK NARRATIVE:
Juan Diego was a 16th Century Chichimeca Indian and Catholic convert in what would later be Mexico. Walking to Mass, he saw the Virgin Mary dressed as a native princess. She appeared standing on a crescent moon, with brilliant rays of light radiating from her. She told Juan she was from Heaven, the Mother of God and all of mankind. She sent him to tell the bishop to build a church there so all of her children could come and receive God's love. The bishop didn't believe him. The next day, Juan saw her again, and she told him to tell the bishop again. Juan was embarrassed to go a second time, and took a different path so he wouldn't see her again. But Mary intercepted him and reminded him of the task she gave him. She had Juan pick some Castilian roses, which were miraculously blooming in winter. She tucked them inside his tilma (or cloak) and told him to go to the bishop. When Juan released the roses, the bishop fell to his knees in tears. Mary's image, just as Juan had seen her, was imprinted on his tilma.

The church was built and the tilma was enshrined there. The image became known as Our Lady of Guadalupe, and 8 million natives were baptized. So many miracles are connected to it that the church has stopped trying to record them all. Our Lady of Guadalupe has become part of the cultural identity of Mexico. Mary could have found someone else when Juan took a different path, but God has a unique plan for each and every life and that was Juan's. When we turn from God to go in another direction, our Blessed Mother will come and find us; if we let her, she will nudge us back to the path God has set for us.

His feast day is December 9.
Read More
Thousands of people gathered in the Basilica of Our Lady of Guadalupe July 31, 2002, for the canonization of Juan Diego, to whom the Blessed Mother appeared in the 16th century. Pope John Paul II celebrated the ceremony at which the poor Indian peasant became the Church's first saint indigenous to the Americas.

The Holy Father called the new saint "a simple, humble Indian" who accepted Christianity without giving up his identity as an Indian. "In praising the Indian Juan Diego, I want to express to all of you the closeness of the Church and the pope, embracing you with love and encouraging you to overcome with hope the difficult times you are going through," John Paul said. Among the thousands present for the event were members of Mexico's 64 indigenous groups.

First called Cuauhtlatohuac ("The eagle who speaks"), Juan Diego's name is forever linked with Our Lady of Guadalupe because it was to him that she first appeared at Tepeyac hill on December 9, 1531. The most famous part of his story is told in connection with the Feast of Our Lady of Guadalupe on December 12. After the roses gathered in his tilma were transformed into the miraculous image of Our Lady, however, little more is said about Juan Diego.

In time he lived near the shrine constructed at Tepeyac, revered as a holy, unselfish. and compassionate catechist who taught by word and especially by example.

During his 1990 pastoral visit to Mexico, Pope John Paul II confirmed the long-standing liturgical cult in honor of Juan Diego, beatifying him. Twelve years later he was proclaimed a saint.

God counted on Juan Diego to play a humble, yet huge role in bringing the Good News to the peoples of Mexico. Overcoming his own fear and the doubts of Bishop Juan de Zumarraga, Juan Diego cooperated with God's grace in showing his people that the Good News of Jesus is for everyone. Pope John Paul II used the occasion of this beatification to urge Mexican laymen and laywomen to assume their responsibilities for passing on the Good News and witnessing to it.