Collection:

St. Junipero Serra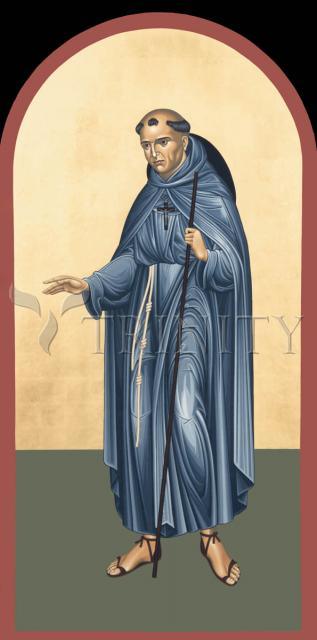 Regular price

From $99.95 USD

Regular price

$111.06 USD

Sale price

From $99.95 USD

Unit price

per

Regular price

From $39.95 USD

Regular price

$44.39 USD

Sale price

From $39.95 USD

Unit price

per

Regular price

From $169.95 USD

Regular price

$188.83 USD

Sale price

From $169.95 USD

Unit price

per

Regular price

From $169.95 USD

Regular price

$188.83 USD

Sale price

From $169.95 USD

Unit price

per

Regular price

From $169.95 USD

Regular price

$188.83 USD

Sale price

From $169.95 USD

Unit price

per

Regular price

From $94.95 USD

Regular price

$105.50 USD

Sale price

From $94.95 USD

Unit price

per

Regular price

From $124.95 USD

Regular price

$138.83 USD

Sale price

From $124.95 USD

Unit price

per

Regular price

From $124.95 USD

Regular price

$138.83 USD

Sale price

From $124.95 USD

Unit price

per

Regular price

From $19.95 USD

Regular price

$22.17 USD

Sale price

From $19.95 USD

Unit price

per

Regular price

From $300.00 USD

Regular price

$333.33 USD

Sale price

From $300.00 USD

Unit price

per
ARTIST: Br. Robert Lentz, OFM
ARTWORK NARRATIVE:
Junipero Serra was born on the Spanish island of Mallorca and joined the Franciscan Order when he was 16 years old. He was a brilliant student and became a professor of philosophy and theology. In 1749 he volunteered to go to Mexico and work as a missionary. For eight years he worked among fierce native tribes near Queretaro. The next ten years he worked in rowdy seaports, crude mining camps, and Mexico's cities, trying to recall Christians to the meaning of their faith.

When he was 56 he began his greatest work, the founding of the first nine missions in California. Besides serving as centers for teaching Christian religion, these missions were envisioned as utopian societies, where natives would be protected from abuse by European colonists, while they learned the latest technical skills from Europe. Vast numbers of natives died from European diseases, for which they had little resistance, something Serra and his companions could not have envisioned. He died at Carmel Mission on August 28, 1784. In his 35 years as a missionary, he had walked ten thousand miles, despite an ulcerated leg.

He was beautified in 1988, and his feast day in the United States is on July 1.
Read More
He was born Miguel Jose Serra at Petra on the Spanish Island of Mallorca, Spain. At the age of 16 he traveled to Palma, the capital of Mallorca, and entered the service of the Catholic Church, the Order of St. Francis of Assisi and took a new first name, Junipero. Serra stood just 5 feet, 2 inches tall. He received a doctorate in philosophy at the University of Luliana in Palma and taught at the Convent of San Francisco in Palma.
In 1750, Serra volunteered to serve the Franciscan missions in the new world and left Cadiz, Spain and sailed for Vera Cruz, Mexico, at the age of 36. He traveled by foot to Mexico City to dedicate his mission vocation at the shrine of Our Lady of Guadalupe. He spent 17 years in missionary work in the Sierra Gorda in the present area of north-central Mexico.
When the Franciscans were asked to take over the missions from the Jesuits in Baja California in 1767, these remote facilities became Father Serra's responsibility. In 1769, he set off on an expedition with Gaspar de Portola to found missions at San Diego and Monterey, to establish the Spanish right to California and convert the indians to Christianity. He would spend the rest of his life in Alta California.
When Father Serra founded the first of California's missions in San Diego, he was 56 years old. He had asthma and a chronic sore on his leg that troubled him for the rest of his life. Serra himself established nine missions, with a total of twenty-one missions eventually being established along the El Camino Real, from San Diego to Sonoma, a distance of 700 miles. On August 28, 1784, at the age of 70 and after traveling 24,000 miles, Father Junipero Serra died at Mission San Carlos Borromeo and is buried there under the sanctuary floor.
The following is a translation of a letter, dated July 3, 1769, addressed by Junipero Serra to his future biographer, Father Palu:
MY DEAR FRIEND: Thank God I arrived the day before yesterday, the first of the month, at this port of San Diego, truly a fine one, and not without reason called famous. Here I found those who had set out before me, both by sea and land, except those who have died. The brethren, Fathers Cresp, Vizcaino, Parron and Gomez, are here with myself, and all are quite well, thank God. Here are also the two vessels, but the San Carlos without sailors, all having died of the scurvy, except two. The San Antonio, although she sailed a month and a half later, arrived twenty days before the San Carlos, losing on the voyage eight sailors. In consequence of this loss, it has been resolved that the San Antonio shall return to San Blas, to fetch sailors for herself and for the San Carlos.
The causes of the delay of the San Carlos were: first, lack of water, owing to the casks being bad, which, together, with bad water obtained on the coast, occasioned sickness among the crew; and secondly, the error which all were in respecting the situation of this port. They supposed it to be thirty-three or thirty-four degrees north latitude, some saying one and some the other, and strict orders were given to Captain Villa and the rest to keep out in the open sea till they arrived at the thirty-fourth degree, and then to make the shore in search of the port. As, however, the port in reality lies in thirty-two degrees thirty-four minutes, according to the observations that have been made, they went much beyond it, thus making the voyage much longer than was necessary.
The people got daily worse from the cold and the bad water, and they must all have perished if they had not discovered the port about the time they did. For they were quite unable to launch the boat to procure more water, or to do anything whatever for their preservation. Father Fernando did every thing in his power to assist the sick; and although he arrived much reduced in flesh, he did not become ill, and is now well. We have not suffered hunger or other privations, neither have the Indians who came with us; all arrived well and healthy.
The tract through which we passed is generally very good land, with plenty of water; and there, as well as here, the country is neither rocky nor overrun with brush-wood. There are, however, many hills, but they are composed of earth. The road has been good in some places, but the greater part bad. About halfway, the valleys and banks of rivulets began to be delightful. We found vines of a large size, and in some cases quite loaded with grapes; we also found an abundance of roses, which appeared to be like those of Castile.
We have seen Indians in immense numbers, and all those on this coast of the Pacific contrive to make a good subsistence on various seeds, and by fishing. The latter they carry on by means of rafts or canoes, made of tule (bullrush) with which they go a great way to sea. They are very civil. All the males, old and young, go naked; the women, however, and the female children, are decently covered from their breasts downward. We found on our journey, as well as in the place where we stopped, that they treated us with as much confidence and good will as if they had known us all their lives. But when we offered them any of our victuals, they always refused them. All they cared for was cloth, and only for something of this sort would they exchange their fish or whatever else they had. During the whole march we found hares, rabbits, some deer, and a multitude of berendos (a kind of a wild goat).
I pray God may preserve your health and life many years.
From this port and intended Mission of San Diego, in North California, third July, 1769.
—Fr. Junipero Serra
Born: November 24, 1713 at Petra, Spanish Majorca as Miguel Jose Serra
Died: August 28, 1784 of tuberculosis at Mission San Carlos; buried at Carmel, Monterey, California, USA
Beatified: September 25, 1988 by Pope John Paul II
Name Meaning: Jester of God (=Junipero)
Also known as: Miguel Jose Serra; Apostle of California