Collection:

St. Leonard of Noblac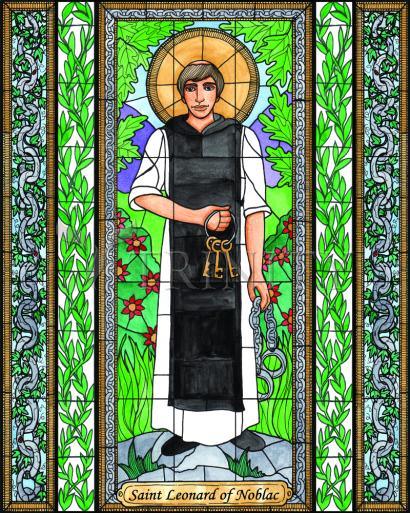 Regular price

From $99.95 USD

Regular price

$111.06 USD

Sale price

From $99.95 USD

Unit price

per

Regular price

From $34.95 USD

Regular price

$38.83 USD

Sale price

From $34.95 USD

Unit price

per

Regular price

From $19.95 USD

Regular price

$22.17 USD

Sale price

From $19.95 USD

Unit price

per

Regular price

From $300.00 USD

Regular price

$333.33 USD

Sale price

From $300.00 USD

Unit price

per

Regular price

From $109.95 USD

Regular price

$122.17 USD

Sale price

From $109.95 USD

Unit price

per

Regular price

From $109.95 USD

Regular price

$122.17 USD

Sale price

From $109.95 USD

Unit price

per

Regular price

From $109.95 USD

Regular price

$122.17 USD

Sale price

From $109.95 USD

Unit price

per

Regular price

From $84.95 USD

Regular price

$94.39 USD

Sale price

From $84.95 USD

Unit price

per

Regular price

From $94.95 USD

Regular price

$105.50 USD

Sale price

From $94.95 USD

Unit price

per

Regular price

From $94.95 USD

Regular price

$105.50 USD

Sale price

From $94.95 USD

Unit price

per
ARTIST: Brenda Nippert
ARTWORK NARRATIVE:
The son of a nobleman, Leonard was a member of the royal court in France. He could have just enjoyed it - being popular, wearing the nicest clothes, etc., but he lived in a time when commoners could practically be thrown in prison because their socks didn't match. Armed with his faith, Leonard became a champion of justice. He visited the prisoners and listened to their stories. He could have stopped there, and patted himself on the back for doing a nice thing, but he didn't. He used his position on the court to talk to the king, and many of the prisoners were pardoned and released because of his efforts.

Later, he left the court and built a hermitage in the woods so he could pray, and be alone with God. The king who owned the woods, gave him a large chunk of land after Leonard's prayer brought healing to the king's sick wife. Even then, he didn't just retire and relax, Leonard gave away the land piece by piece to those being released from prison, helping them make a fresh start with dignity. Many ministries and programs helping people re-enter society from prison bear Leonard's name today, though few people know who this obscure saint was.

His feast day is November 6.
Read More
St. Leonard of Noblac was a Frank courtier, and during a certain invasion which they were losing, the Queen suggested to Leonard that he invoke the help of God to repel the invading army. He did, and the tide of battle turned, naming Clovis victorious. Saint Remigius, bishop of Rheims then used this miracle to convert the King, Leonard, and a thousand of their followers to Christianity. Following his conversion, St. Leonard refused the offer of a See from his grandfather, King Clovis I.

He then began a life of austerity, sanctification, and preaching. His desire to know God grew so strong that he decided to enter the monastery at Orleans. His brother, Saint Lifiard, followed his example and, leaving the King's court, built a monastery at Meun, and lived there.

However, Leonard desired further seclusion, so he withdrew into the forest of Limousin, converting many on the way, and living on herbs, wild fruits, and spring water. He built himself an oratory, leaving it only for journeys to churches. Others, recognizing his holiness, begged to live with him, and a monastery was formed. Leonard had a great compassion for prisoners, and converted many and obtaining their release.

He died of natural causes around 559. After his death, churches were dedicated to him in France, England, Belgium, Spain, Italy, Switzerland, Germany, Bohemia, Poland and other countries. Pilgrims flocked to his tomb, and in one small town in Bavaria there are records of 4,000 favors granted through Saint Leonard's intercession.