Collection:

St. Maria Faustina Kowalska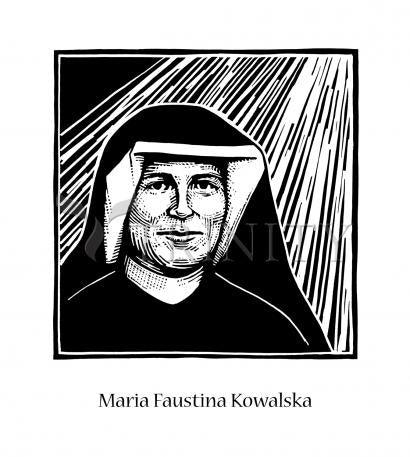 Regular price

From $99.95 USD

Regular price

$111.06 USD

Sale price

From $99.95 USD

Unit price

per

Regular price

From $34.95 USD

Regular price

$38.83 USD

Sale price

From $34.95 USD

Unit price

per

Regular price

From $109.95 USD

Regular price

$122.17 USD

Sale price

From $109.95 USD

Unit price

per

Regular price

From $109.95 USD

Regular price

$122.17 USD

Sale price

From $109.95 USD

Unit price

per

Regular price

From $109.95 USD

Regular price

$122.17 USD

Sale price

From $109.95 USD

Unit price

per

Regular price

From $84.95 USD

Regular price

$94.39 USD

Sale price

From $84.95 USD

Unit price

per

Regular price

From $94.95 USD

Regular price

$105.50 USD

Sale price

From $94.95 USD

Unit price

per

Regular price

From $94.95 USD

Regular price

$105.50 USD

Sale price

From $94.95 USD

Unit price

per

Regular price

From $19.95 USD

Regular price

$22.17 USD

Sale price

From $19.95 USD

Unit price

per

Regular price

From $300.00 USD

Regular price

$333.33 USD

Sale price

From $300.00 USD

Unit price

per
ARTIST: Julie Lonneman
ARTWORK NARRATIVE:
Maria Faustyna Kowalska, also known as Saint Maria Faustyna Kowalska of the Blessed Sacrament and popularly spelled Faustina, was a Polish Roman Catholic nun and mystic. Her apparitions of Jesus Christ inspired the Roman Catholic devotion to the Divine Mercy and earned her the title of "Secretary of Divine Mercy."
"Have great confidence; God is always our Father, even when He sends us trials."
–Saint Maria Faustina Kowalska

Her feast day is October 5.
Read More
Sister Faustina was a young, uneducated nun in a convent of the Congregation of Sisters of Our Lady of Mercy in Poland during the 1930s.  She came from a poor family that struggled during the years of World War I.  She had only three years of simple education, so hers were the humblest tasks in the convent, usually in the kitchen or garden.   However, she received extraordinary revelations — or messages — from our Lord Jesus.  Jesus asked Sr. Faustina to record these experiences, which she compiled into notebooks.  These notebooks are known today as the Diary of Saint Maria Faustina Kowalska, and the words contained within are God's loving message of Divine Mercy.
Though the Divine Mercy message is not new to the teachings of the Church, Sr. Faustina's Diary sparked a great movement, and a strong and significant focus on the mercy of Christ.  Saint John Paul II canonized Sr. Faustina in 2000 making her the "first saint of the new millennium."  Speaking of Sr. Faustina and the importance of the message contained in her Diary, the Pope called her "the great apostle of Divine Mercy in our time."
Today, we continue to rely of St. Faustina as a constant reminder of the message to trust in Jesus' endless mercy, and to live life mercifully toward others. We also turn to her in prayer and request her intercession to our merciful Savior on our behalf.