Collection:

St. Mark of Ephesus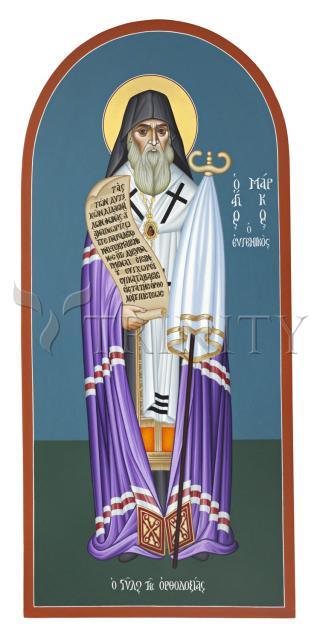 Regular price

From $99.95 USD

Regular price

$111.06 USD

Sale price

From $99.95 USD

Unit price

per

Regular price

From $39.95 USD

Regular price

$44.39 USD

Sale price

From $39.95 USD

Unit price

per

Regular price

From $19.95 USD

Regular price

$22.17 USD

Sale price

From $19.95 USD

Unit price

per

Regular price

From $300.00 USD

Regular price

$333.33 USD

Sale price

From $300.00 USD

Unit price

per

Regular price

From $169.95 USD

Regular price

$188.83 USD

Sale price

From $169.95 USD

Unit price

per

Regular price

From $169.95 USD

Regular price

$188.83 USD

Sale price

From $169.95 USD

Unit price

per

Regular price

From $169.95 USD

Regular price

$188.83 USD

Sale price

From $169.95 USD

Unit price

per

Regular price

From $94.95 USD

Regular price

$105.50 USD

Sale price

From $94.95 USD

Unit price

per

Regular price

From $124.95 USD

Regular price

$138.83 USD

Sale price

From $124.95 USD

Unit price

per

Regular price

From $124.95 USD

Regular price

$138.83 USD

Sale price

From $124.95 USD

Unit price

per
ARTIST: Br. Robert Lentz, OFM
ARTWORK NARRATIVE:
At the Council of Ferrara and Florence in 1438, St. Mark was the one Orthodox bishop who refused to accept the agreement to submit to the Roman pope and end the schism between the Orthodox and Roman Churches. Muslim armies were threatening Constantinople and the emperor desperately needed military help from the West. Under this pressure, the four eastern patriarchs and the other Orthodox bishops ignored the doctrinal differences that had separated the two Churches and submitted to the pope, with the hope that he would protect eastern Christians from the Muslim conquerors.
St. Mark refused to deny the faith of Orthodox Christians and walked out of the council. For this he was exiled by the emperor, although he was later recalled and died in peace in Constantinople. Despite the submission of the four eastern patriarchs, the vast majority of Orthodox Christians repudiated the false union imposed by the council. In fact, when the metropolitan of Moscow returned to his see, he was driven away by his people.
Despite the desperate attempts by the emperor and patriarchs to obtain help from Rome, they were ultimately abandoned, and Constantinople fell to Muslim armies. St. Mark is remembered as "the Pillar of Orthodoxy," which is the inscription in Greek at the bottom of the icon. The last words on the scroll in his hand are "There can be no compromise in things of the Orthodox faith."
His feast day is January 19.