Collection:

St. Philip of Jesus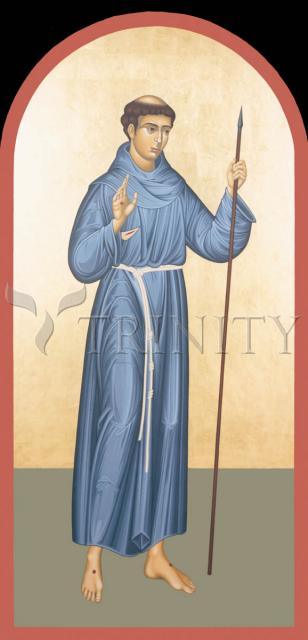 Regular price

From $99.95 USD

Regular price

$111.06 USD

Sale price

From $99.95 USD

Unit price

per

Regular price

From $39.95 USD

Regular price

$44.39 USD

Sale price

From $39.95 USD

Unit price

per

Regular price

From $19.95 USD

Regular price

$22.17 USD

Sale price

From $19.95 USD

Unit price

per

Regular price

From $300.00 USD

Regular price

$333.33 USD

Sale price

From $300.00 USD

Unit price

per

Regular price

From $169.95 USD

Regular price

$188.83 USD

Sale price

From $169.95 USD

Unit price

per

Regular price

From $169.95 USD

Regular price

$188.83 USD

Sale price

From $169.95 USD

Unit price

per

Regular price

From $169.95 USD

Regular price

$188.83 USD

Sale price

From $169.95 USD

Unit price

per

Regular price

From $94.95 USD

Regular price

$105.50 USD

Sale price

From $94.95 USD

Unit price

per

Regular price

From $124.95 USD

Regular price

$138.83 USD

Sale price

From $124.95 USD

Unit price

per

Regular price

From $124.95 USD

Regular price

$138.83 USD

Sale price

From $124.95 USD

Unit price

per
ARTIST: Br. Robert Lentz, OFM
ARTWORK NARRATIVE:
St. Philip of Jesus is the first native saint of the Americas. Though he died in Japan, he was born in Mexico City. He followed his older brother into the Franciscan Order, but found the life too hard and left. Some time later he regretted his decision and returned to the Franciscans.

After some time in the Phillipine missions, he went to Japan, where Franciscans and Jesuits had established a church with over 200,000 converts. Shortly after Philip arrived, however, the political climate changed, and a persecution broke out against the missionaries and their followers. On a cold February morning in 1597, Philip, together with 25 other Christians, was crucified at Nagasaki. The spear he holds in the icon recalls that all the martyrs were speared to death as they hung on their crosses.

Because Philip's brother worked as a missionary in northern Mexico, the story of the Nagasaki martyrs reached as far as the mountain villages of New Mexico, where images of St. Philip have hung in churches for centuries.

His feast day is February 6.
Read More
His parents immigrated from Illescas, Spain to MexicoCity. Philip was raised in a pious family; two of his brothers entered the Augustinians, and one was martyred.

He joined the Reformed Franciscan Convent of Santa Barbara in Pueblo, Mexico in his early teens, but left after a year. With his father's assistance, Philip sailed to Manila in the Philippines to start an overseas trading buiness. However, he continued to feel the call to religious life, and on 22 May 1594 he entered the Franciscan Convent of Our Lady of the Angels in Manila, becoming a friar, and working with the sick.

At his family's request, he was returned to Mexico in 1596 to be ordained a bishop, but the ship was blown off course and wrecked on a reef on the coast of Japan. During the storm, Philip had a vision of a white cross hanging above Japan, a cross which became blood red. The locals impounded its cargo and imprisoned the crew. In order to keep the cargo from Philip's ship, the warlord Taikosama accused Philip and his crew of piracy and spying for the king of Spain preparatory to an invasion. Philip and several other Christians were placed under house arrest at Miako for several weeks, and then condemned to death. He is one of the Martyrs of Nagasaki.
Born: 1572 in Mexico as Philip de al Casas
Died: Crucified on February 5, 1597 at Nagasaki, Japan
Beatified: September 14, 1627 by Pope Urban VIII
Canonized: June 8, 1862 by Pope Pius IX
Also known as: Felipe de Jesus; Philip de la Casas