Collection:

St. Seraphim of Sarov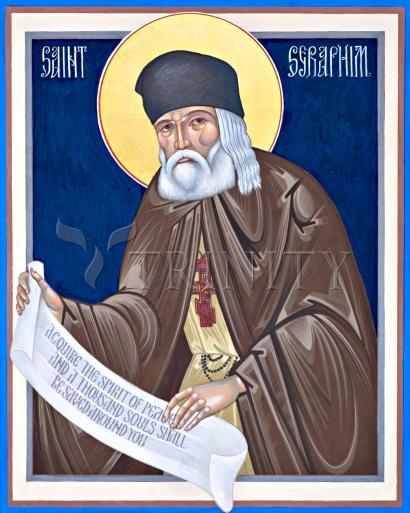 Regular price

From $99.95 USD

Regular price

$111.06 USD

Sale price

From $99.95 USD

Unit price

per

Regular price

From $34.95 USD

Regular price

$38.83 USD

Sale price

From $34.95 USD

Unit price

per

Regular price

From $109.95 USD

Regular price

$122.17 USD

Sale price

From $109.95 USD

Unit price

per

Regular price

From $109.95 USD

Regular price

$122.17 USD

Sale price

From $109.95 USD

Unit price

per

Regular price

From $109.95 USD

Regular price

$122.17 USD

Sale price

From $109.95 USD

Unit price

per

Regular price

From $84.95 USD

Regular price

$94.39 USD

Sale price

From $84.95 USD

Unit price

per

Regular price

From $94.95 USD

Regular price

$105.50 USD

Sale price

From $94.95 USD

Unit price

per

Regular price

From $94.95 USD

Regular price

$105.50 USD

Sale price

From $94.95 USD

Unit price

per

Regular price

From $19.95 USD

Regular price

$22.17 USD

Sale price

From $19.95 USD

Unit price

per

Regular price

From $300.00 USD

Regular price

$333.33 USD

Sale price

From $300.00 USD

Unit price

per
ARTIST: Robert Gerwing
ARTWORK NARRATIVE:
Central to Seraphim's approach to the faith was the acquisition of the Holy Spirit, which he called the "true goal of the Christian life." He gave his life over to this acquisition through prayer and discipline and he urged the same practice on his visitors. His most remembered saying is, "Acquire a peaceful spirit, and thousands around you will be saved." Prayer, ascetic discipline and acts of mercy achieve this, over a long time. Seraphim said, "Only deeds performed for Christ give us the fruits of the Holy Spirit."
"He who truly loves God considers himself a wanderer and newcomer on earth, for in him is a striving towards God in soul and mind, which contemplates God alone."
—Saint Seraphim

His feast day is July 19.
Read More
St. Seraphim says about faith: "Faith, according to the teachings of St. Antioch, is the beginning of our union with God: the true believers are the stone of the church of God, prepared for the edifice of God the Father, which is raised up to the heights by the power of Jesus Christ, that is, by the Cross and help of the grace of the Holy Spirit. "Faith without works is dead" (James 2:26). The works of faith (fruits of the Spirit) are love, peace, longsuffering, mercy, humility and bearing one's cross. True faith cannot remain without works. One who truly believes will also surely perform good works."