Collection:

St. Teresa of Calcutta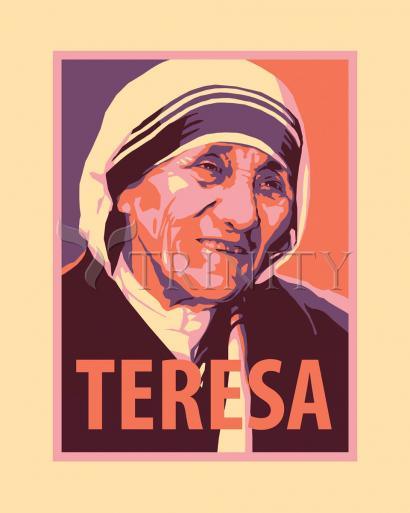 Regular price

From $99.95 USD

Regular price

$111.06 USD

Sale price

From $99.95 USD

Unit price

per

Regular price

From $34.95 USD

Regular price

$38.83 USD

Sale price

From $34.95 USD

Unit price

per

Regular price

From $19.95 USD

Regular price

$22.17 USD

Sale price

From $19.95 USD

Unit price

per

Regular price

From $300.00 USD

Regular price

$333.33 USD

Sale price

From $300.00 USD

Unit price

per

Regular price

From $109.95 USD

Regular price

$122.17 USD

Sale price

From $109.95 USD

Unit price

per

Regular price

From $109.95 USD

Regular price

$122.17 USD

Sale price

From $109.95 USD

Unit price

per

Regular price

From $109.95 USD

Regular price

$122.17 USD

Sale price

From $109.95 USD

Unit price

per

Regular price

From $84.95 USD

Regular price

$94.39 USD

Sale price

From $84.95 USD

Unit price

per

Regular price

From $94.95 USD

Regular price

$105.50 USD

Sale price

From $94.95 USD

Unit price

per

Regular price

From $94.95 USD

Regular price

$105.50 USD

Sale price

From $94.95 USD

Unit price

per
ARTIST: Julie Lonneman
ARTWORK NARRATIVE:
Mother Teresa's diaries have revealed that she struggled with doubt and spiritual darkness through most of her religious life. Knowing this has only increased my admiration for her since she accomplished so much without much spiritual consolation.

Originally from Albania, Mother Teresa taught in India for 17 years before in 1946 she experienced a second calling to devote herself to caring for the sick, poor, orphaned and dying. In 1948 she finally received approval from the local archbishop, and after six months of basic medical training, the tiny nun walked into Calcutta's slums for the first time wearing the blue and white sari that would eventually become the habit of her foundation, the Missionaries of Charity.

Her renown grew as a humanitarian and advocate for the poor and helpless, and she was awarded the Nobel Peace Prize in 1979. Since her death in 1997 she has advanced rapidly along the path to sainthood and was canonized on September 5, 2016.

Her feast day is September 5.
Read More
Blessed Mother Teresa, in full Blessed Mother Teresa of Calcutta, also known as Blessed Teresa of Calcutta, original name Agnes Gonxha Bojaxhiu (baptized August 27, 1910, Skopje, Macedonia, Ottoman Empire [now in Republic of Macedonia]—died September 5, 1997, Calcutta [now Kolkata], India; beatified October 19, 2003), founder of the Order of the Missionaries of Charity, a Roman Catholic congregation of women dedicated to the poor, particularly to the destitute of India. She was the recipient of numerous honors, including the 1979 Nobel Prize for Peace.
The daughter of an ethnic Albanian grocer, she went to Ireland in 1928 to join the Sisters of Loretto at the Institute of the Blessed Virgin Mary and sailed only six weeks later to India as a teacher. She taught for 17 years at the order's school in Calcutta (Kolkata).
In 1946 Sister Teresa experienced her "call within a call," which she considered divine inspiration to devote herself to caring for the sick and poor. She then moved into the slums she had observed while teaching. Municipal authorities, upon her petition, gave her a pilgrim hostel, near the sacred temple of Kali, where she founded her order in 1948. Sympathetic companions soon flocked to her aid. Dispensaries and outdoor schools were organized. Mother Teresa adopted Indian citizenship, and her Indian nuns all donned the sari as their habit. In 1950 her order received canonical sanction from Pope Pius XII, and in 1965 it became a pontifical congregation (subject only to the pope). In 1952 she established Nirmal Hriday ("Place for the Pure of Heart"), a hospice where the terminally ill could die with dignity. Her order also opened numerous centers serving the blind, the aged, and the disabled. Under Mother Teresa's guidance, the Missionaries of Charity built a leper colony, called Shanti Nagar ("Town of Peace"), near Asansol, India.
In 1962 the Indian government awarded Mother Teresa the Padma Shri, one of its highest civilian honours, for her services to the people of India. Pope Paul VI on his trip to India in 1964 gave her his ceremonial limousine, which she immediately raffled to help finance her leper colony. She was summoned to Rome in 1968 to found a home there, staffed primarily with Indian nuns. In recognition of her apostolate, she was honored on January 6, 1971, by Pope Paul, who awarded her the first Pope John XXIII Peace Prize. In 1979 she received the Nobel Peace Prize for her humanitarian work, and the following year the Indian government conferred on her the Bharat Ratna, the country's highest civilian honor.
In her later years Mother Teresa spoke out against divorce, contraception, and abortion. She also suffered ill health and had a heart attack in 1989. In 1990 she resigned as head of the order but was returned to office by a nearly unanimous vote—the lone dissenting voice was her own. A worsening heart condition forced her retirement, and the order chose the Indian-born Sister Nirmala as her successor in 1997. At the time of Mother Teresa's death, her order included hundreds of centers in more than 90 countries with some 4,000 nuns and hundreds of thousands of lay workers. Within two years of her death, the process to declare her a saint was begun, and Pope John Paul II issued a special dispensation to expedite the process of canonization. She was beatified on October 19, 2003, reaching the ranks of the blessed in what was then the shortest time in the history of the church.
Although Mother Teresa displayed cheerfulness and a deep commitment to God in her daily work, her letters (which were collected and published in 2007) indicate that she did not feel God's presence in her soul during the last 50 years of her life. The letters reveal the suffering she endured and her feeling that Jesus had abandoned her at the start of her mission. Continuing to experience a spiritual darkness, she came to believe that she was sharing in Christ's Passion, particularly the moment in which Christ asks, "My God, my God, why have you forsaken me?" Despite this hardship, Mother Teresa integrated the feeling of absence into her daily religious life and remained committed to her faith and her work for Christ
Born: August 26, 1910 in Skopje, Albania (modern Macedonia)
Died: September 5, 1997 in Calcutta, West Bengal, India of natural causes
Venerated: December 20, 2002 by Saint John Paul II
Beatified: October 19, 2003 by Saint John Paul II
Canonized: September 5, 2016 by Pope Francis