Collection:

St. Thomas More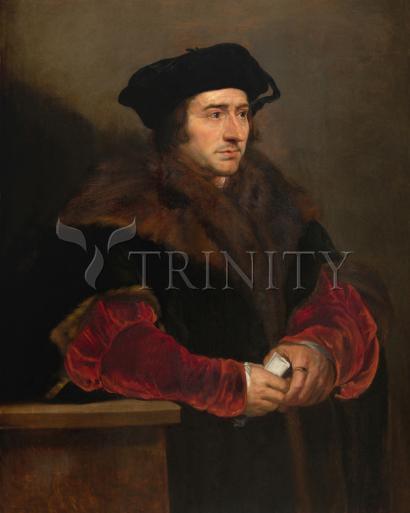 Regular price

From $99.95 USD

Regular price

$111.06 USD

Sale price

From $99.95 USD

Unit price

per

Regular price

From $34.95 USD

Regular price

$38.83 USD

Sale price

From $34.95 USD

Unit price

per

Regular price

From $109.95 USD

Regular price

$122.17 USD

Sale price

From $109.95 USD

Unit price

per

Regular price

From $109.95 USD

Regular price

$122.17 USD

Sale price

From $109.95 USD

Unit price

per

Regular price

From $109.95 USD

Regular price

$122.17 USD

Sale price

From $109.95 USD

Unit price

per

Regular price

From $84.95 USD

Regular price

$94.39 USD

Sale price

From $84.95 USD

Unit price

per

Regular price

From $94.95 USD

Regular price

$105.50 USD

Sale price

From $94.95 USD

Unit price

per

Regular price

From $94.95 USD

Regular price

$105.50 USD

Sale price

From $94.95 USD

Unit price

per

Regular price

From $19.95 USD

Regular price

$22.17 USD

Sale price

From $19.95 USD

Unit price

per

Regular price

From $300.00 USD

Regular price

$333.33 USD

Sale price

From $300.00 USD

Unit price

per
ARTIST: Museum Religious Art Classics
ARTWORK NARRATIVE:
Artist: Peter Paul Rubens – c. 1613 – 1615
His belief that no lay ruler has jurisdiction over the Church of Christ cost Thomas More his life.
Beheaded on Tower Hill, London, on July 6, 1535, More steadfastly refused to approve King Henry VIII's divorce and remarriage and establishment of the Church of England.
Described as "a man for all seasons," More was a literary scholar, eminent lawyer, gentleman, father of four children, and chancellor of England. An intensely spiritual man, he would not support the king's divorce from Catherine of Aragon in order to marry Anne Boleyn. Nor would he acknowledge Henry as supreme head of the Church in England, breaking with Rome, and denying the pope as head.
More was committed to the Tower of London to await trial for treason: not swearing to the Act of Succession and the Oath of Supremacy. Upon conviction, More declared he had all the councils of Christendom and not just the council of one realm to support him in the decision of his conscience.
His feast day is June 22.