Collection:

Sts. Andrew and Francis of Assisi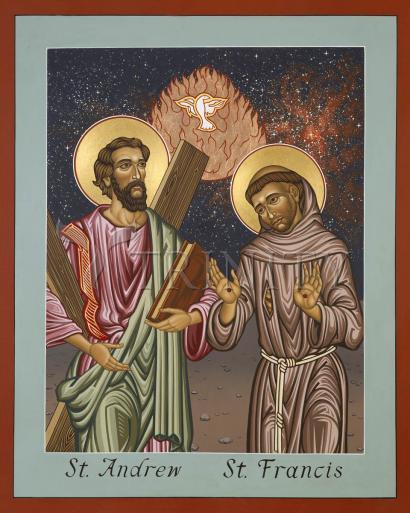 Regular price

From $99.95 USD

Regular price

$111.06 USD

Sale price

From $99.95 USD

Unit price

per

Regular price

From $34.95 USD

Regular price

$38.83 USD

Sale price

From $34.95 USD

Unit price

per

Regular price

From $19.95 USD

Regular price

$22.17 USD

Sale price

From $19.95 USD

Unit price

per

Regular price

From $300.00 USD

Regular price

$333.33 USD

Sale price

From $300.00 USD

Unit price

per

Regular price

From $109.95 USD

Regular price

$122.17 USD

Sale price

From $109.95 USD

Unit price

per

Regular price

From $109.95 USD

Regular price

$122.17 USD

Sale price

From $109.95 USD

Unit price

per

Regular price

From $109.95 USD

Regular price

$122.17 USD

Sale price

From $109.95 USD

Unit price

per

Regular price

From $84.95 USD

Regular price

$94.39 USD

Sale price

From $84.95 USD

Unit price

per

Regular price

From $94.95 USD

Regular price

$105.50 USD

Sale price

From $94.95 USD

Unit price

per

Regular price

From $94.95 USD

Regular price

$105.50 USD

Sale price

From $94.95 USD

Unit price

per
ARTIST: Lewis Williams, OFS
ARTWORK NARRATIVE:
St. Andrew, "Troparion," first called of all Christ's apostles, and St. Francis, first called of Christ's renewed church ("…build up my house, for it is nearly in ruin."). The painter\\ iconographer 'El Greco' created an image of these two together that inspired this icon, but why these two together?

Andrew was a fisherman and the brother of St Peter. Francis came from a wealthy cloth merchant family but later espoused himself to 'Lady Poverty.' Both are examples that we can live very simply, and simplicity fed their holiness. Andrew traveled Asia Minor, after Pentecost, as his call to spread the Gospel. St. Francis traveled far to teach love of Christ and neighbor though love of poverty. Francis, and Andrew (it appears), loved nature. Tradition tells us Andrew suffered and died, bound (not nailed, thus prolonging his suffering) on an X shape cross. Francis received the stigmata, the actual, painful wounds of Christ. He died 2 years later, laid naked (at his request) on the Earth that bore him. Andrew's name means manhood and valor. He was a follower of John the Baptist, possibly present at Christ's baptism, and was mentioned in the gospel at the multiplication of the fish and loaves. Francis begged food to feed his poor followers and was also involved in many miraculous events. Francis given name Giovanni (John) means, "the Lord is gracious."

In this icon, present in the creative milieu of the cosmos, surrounded be holy flames is a dove, symbol of the Holy Spirit. It binds these men together in their burning love of Christ and guided them in acting out their response to their call ("Come, Follow Me") in incredible lives. At his death, St. Francis is quoted saying of God's call, "I have done my part; may Christ teach you to do yours." May these two inspire you to 'do yours.'

Their feast days are November 30 and October 4.
Read More
Andrew, like his brother Simon Peter, was a fisherman. He became a disciple of the great St. John the Baptist, but when John pointed to Jesus and said, "Behold the Lamb of God!" Andrew understood that Jesus was greater. At once he left John to follow the Divine Master. Jesus knew that Andrew was walking behind him, and turning back, he asked, "what do you seek?" When Andrew answered that he would like to know where Jesus lived, Our Lord replied, "Come and see." Andrew had been only a little time with Jesus when he realized that this was truly the Messiah.
From then on, he chose to follow Jesus. Andrew was thus the first disciple of Christ. Next, Andrew brought his brother Simon (St. Peter) to Jesus and Jesus received him, too, as His disciple. At first the two brothers continued to carry on their fishing trade and family affairs, but later, the Lord called them to stay with Him all the time. He promised to make them fishers of men, and this time, they left their nets for good. It is believed that after Our Lord ascended into Heaven, St. Andrew went to Greece to preach the gospel. He is said to have been put to death on a cross, to which he was tied, not nailed. He lived two days in that state of suffering, still preaching to the people who gathered around their beloved Apostle
Born: Bethsaida
Died: Crucified on a saltire (x-shaped) cross in Greece
Name Meaning: Strong, manly (Andrew)
Readings:
After Andrew had stayed with Jesus and had learned much from him, he did not keep this treasure to himself, but hastened to share it with his brother Peter. Notice what Andrew said to him: "We have found the Messiah, that is to say, the Christ." Notice how his words reveal what he has learned in so short a time. They show the power of the master who has convinced them of this truth. Andrew's words reveal a soul waiting with the utmost longing for the coming of the Messiah, looking forward to his appearing from heaven, rejoicing when he does appear, and hastening to announce to great an event to others. To support one another in the things of the spirit is the true sign of good will between brothers, loving kinship and sincere affection.

—Excerpts from a homily on the Gospel of John by Saint John Chrysostom