Collection:

Sts. Elizabeth and Louis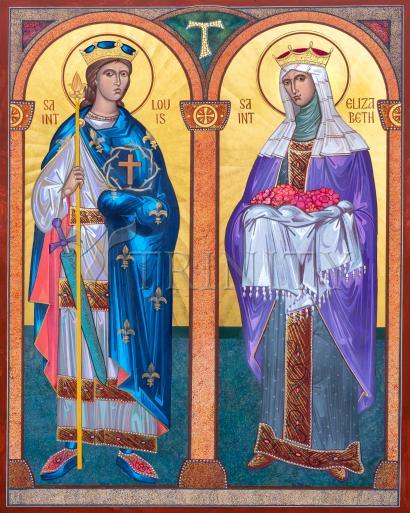 Regular price

From $99.95 USD

Regular price

$111.06 USD

Sale price

From $99.95 USD

Unit price

per

Regular price

From $34.95 USD

Regular price

$38.83 USD

Sale price

From $34.95 USD

Unit price

per

Regular price

From $19.95 USD

Regular price

$22.17 USD

Sale price

From $19.95 USD

Unit price

per

Regular price

From $300.00 USD

Regular price

$333.33 USD

Sale price

From $300.00 USD

Unit price

per

Regular price

From $109.95 USD

Regular price

$122.17 USD

Sale price

From $109.95 USD

Unit price

per

Regular price

From $109.95 USD

Regular price

$122.17 USD

Sale price

From $109.95 USD

Unit price

per

Regular price

From $109.95 USD

Regular price

$122.17 USD

Sale price

From $109.95 USD

Unit price

per

Regular price

From $84.95 USD

Regular price

$94.39 USD

Sale price

From $84.95 USD

Unit price

per

Regular price

From $94.95 USD

Regular price

$105.50 USD

Sale price

From $94.95 USD

Unit price

per

Regular price

From $94.95 USD

Regular price

$105.50 USD

Sale price

From $94.95 USD

Unit price

per
ARTIST: Robert Gerwing
ARTWORK NARRATIVE:
St. Elizabeth of Hungary, princess of Hungary whose devotion to the poor (for whom she relinquished her wealth) made her an enduring symbol of Christian charity, of which she is a patron saint.
The daughter of King Andrew II of Hungary, she was betrothed in infancy to Louis IV, son of Hermann I, landgrave of Thuringia, at whose court she was brought up. The marriage, which occurred when Louis succeeded his father in 1221, proved to be ideal but brief. Louis died in 1227 of plague at Otranto, Italy, en route to the Sixth Crusade. No longer caring for position or wealth, she joined the Third Order of St. Francis, a lay Franciscan group. At Marburg she built a hospice for the poor and sick, to whose service she devoted the rest of her life. She died before her 24th birthday in 1231 and was canonized just four years later.
Her feast day is November 17. His death: Sept.11
Read More
St. Elizabeth of Hungary was born in 1207 to King Andrew II, King of Hungary, and Gertrude of Merania. The daughter of royalty, she was soon arranged to be married to Lugwig IV of Thuringia and was sent for education at the court of the Landgrave of Thuringia. She was four at the time, and Ludwig was eleven.
Two years later, in 1213, Elizabeth's mother was murdered. Though this was a difficult time in her young life, she turned to prayer and found support in her future mother-in-law, Countess Sophia. Sophia instilled in Elizabeth religious values and deep personal piety.  
At age 14, in 1221, Elizabeth and Louis were married. Their marriage was an exceptionally happy union that produced three children. One biographer wrote that Elizabeth "was an extremely warm, affectionate person...From a very early date there was between them a love more intimate than that experienced by many couples who have been married for a long time."
Louis understood his wife's piety and placed no obstacles in her way. The two spouses, says the biographer, "were in agreement with respect to the most profound things that can unite human beings, that is, the things of God." Elizabeth's acts of charity were already well-known, as she distributed alms throughout the territory and established a hospital near the castle.
After six years of marriage, Elizabeth's world was shattered when Louis died of the plague en route to the Sixth Crusade. On hearing the news, Elizabeth was reported to have said, "It is to me as if the whole world died today."
During her brief widowhood, Elizabeth came under the influence of the Franciscans and learned to love voluntary poverty. In 1228 she joined the Third Order of St. Francis, also known as the Secular Franciscan Order, the lay branch of the Franciscan order. St. Francis of Assisi sent her a personal message shortly before his death. In his spirit, Elizabeth gave her dowry proceeds to the poor and ministered with the sick and needy.
She died in 1231 at the age of 24. She was canonized in 1235.