Collection:

Sts. Isidore and Maria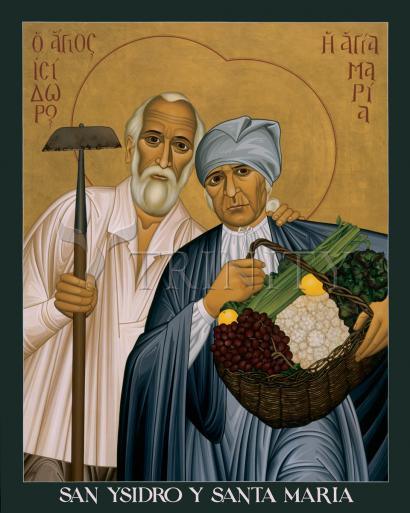 Regular price

From $99.95 USD

Regular price

$111.06 USD

Sale price

From $99.95 USD

Unit price

per

Regular price

From $34.95 USD

Regular price

$38.83 USD

Sale price

From $34.95 USD

Unit price

per

Regular price

From $19.95 USD

Regular price

$22.17 USD

Sale price

From $19.95 USD

Unit price

per

Regular price

From $300.00 USD

Regular price

$333.33 USD

Sale price

From $300.00 USD

Unit price

per

Regular price

From $109.95 USD

Regular price

$122.17 USD

Sale price

From $109.95 USD

Unit price

per

Regular price

From $109.95 USD

Regular price

$122.17 USD

Sale price

From $109.95 USD

Unit price

per

Regular price

From $109.95 USD

Regular price

$122.17 USD

Sale price

From $109.95 USD

Unit price

per

Regular price

From $84.95 USD

Regular price

$94.39 USD

Sale price

From $84.95 USD

Unit price

per

Regular price

From $94.95 USD

Regular price

$105.50 USD

Sale price

From $94.95 USD

Unit price

per

Regular price

From $94.95 USD

Regular price

$105.50 USD

Sale price

From $94.95 USD

Unit price

per
ARTIST: Br. Robert Lentz, OFM
ARTWORK NARRATIVE:
Isidore and his wife Maria worked on a farm near Madrid. They were ordinary Spanish peasants who spent their entire lives in one place. Isidore was fond of visiting churches when he had free time, and probably made the rounds of the many chapels in his area on a frequent basis. Isidore and Maria lost their first child when the baby fell into a well and drowned. At another time, Maria doubted Isidore's fidelity -- though her fears turned out to be groundless. They lived to an old age, sharing the joys and sorrows common to most married couples throughout the world.

Wherever Spanish Catholicism has spread, these saints are considered the patrons of farm workers. This icon was painted for farm workers in central California and Maria is holding representative crops from that region.

Their feast day is May 15.
Read More
St. Isidore was a simple man of the earth, who attended daily Mass and demonstrated love of people and animals by his many acts of kindness and mercy. Below is a short history of St. Isidore and his wife, St. Maria. His story has been provided by several sources cited at the bottom of the page.
St. Isidore was born around 1070 near Madrid, Spain, into a peasant family. He was baptized Isidore in honor of the famous archbishop of Seville. His biography was written about 150 years after his death. Much of it deals with miracles associated with his name. He made God and practicing virtue a part of his workday. St. Isidore the farmer, as he is sometimes called, is remembered to this day.
He was a day laborer in the service of Juan de Vargas on a farm in the vicinity of Madrid. Every morning before going to work he used to attend Mass at one of the churches in Madrid. Everything was going fine for Isidore until one day his fellow-laborers complained to their boss that he was always late for work in the morning because he attended early morning Mass each day. When charged with his offense, he did not deny it and explained to his employer: "Sir, it may be true that I am later at my work than some of the other laborers, but I do my utmost to make up for the few minutes snatched for prayer; I pray you compare my work with theirs, and if you find I have defrauded you in the least, gladly will I make amends by paying you out of my private store." His employer said nothing, but remained suspicious, and, being determined to find out the truth, rose one morning at daybreak and concealed himself outside the church. In due course, Isidore appeared and entered the building, and afterwards, when the service was over, went to his work. Still following him, his employer saw him take the plough into a field, and was about to confront him when, in the pale, misty light of dawn, he saw, as he thought, a second plough drawn by white oxen moving up and down the furrows. Greatly astonished, he ran towards it, but even as he ran it disappeared and he saw only Isidore and his single-plow. When he spoke to Isidore and enquired about the second plough he had seen, Isidore replied in surprise: "Sir, I work alone and know of none save God to whom I look for strength." Thus the story grew that so great was his sanctity that the angels helped him even in his plowing. It was characteristic of Isidore's entire life. Isidore is also said to have brought back to life the deceased daughter of his master and to have caused a fountain of fresh water to burst from the dry earth in order to quench the thirst of his master.
In such simple tales we find reflected the spirit of Saint Isidore, who never ruled a diocese or was martyred for his faith, but who truly served God in the fields. He was a simple plowman. His speech was clear and direct. His conduct was honest, and his faith pure and steadfast. He shared what he had, even his meals, with the poor. He often gave them more than he had for himself, with a good and generous heart, and with such sympathy and good will that his gifts seemed doubly blessed. He could not neglect doing a kindness to man or beast. One snowy day, when going to the mill with corn to be ground, he passed a flock of wood-pigeons scratching vainly for food on the hard surface of the frosty ground. Taking pity on the poor animals, he poured half of his sack of precious corn upon the ground for the birds, despite the mocking of witnesses. When he reached the mill, however, the bag was full, and the corn, when it was ground, produced double the expected amount of flour.
Isidore married Maria Torribia, who is also a canonized saint and is venerated in Spain as Maria de la Cabeza. This veneration stems from the fact that her head (Spanish, cabeza) is often carried in procession especially in time of drought. She was a devout person. She helped the poor and sometimes shared her meals with them. The couple had one child, a son. One must not get the impression that Isidore and his wife had no sufferings. They knew tragedy. On one occasion their son fell into a deep well. The parents, having no way of reaching him, prayed and the water of the well rose miraculously to the level of the ground, bringing the boy up alive and well. In thanksgiving for this intervention of God on their son's behalf both husband and wife made a vow of continence and to serve God. They lived in separate houses. Later in their life their only son died in his youth.
Isidore died in 1130. Forty years after Isidore's death, his body was transferred from the cemetery to the church of St. Andrew. He is said to have appeared to Alfonso of Castile, and to have shown him the hidden path by which he surprised the Moors and gained the victory of Las Nevas de Tolosa, in 1212. When King Philip III of Spain was cured of a deadly disease by touching the relics of the saint, the king replaced the old reliquary by a costly silver one. He was canonized by Gregory XV, along with Sts. Ignatius, Francis Xavier, Teresa, and Philip Neri, on 12 March, 1622. St. Isidore is widely venerated as the patron of peasants and day-laborers. The cities of Madrid, Leon, Saragossa, and Seville also, honor him as their patron. His feast is celebrated on 15 May. His saintly wife survived Isidore for several years.
Saint Isidore's feast is celebrated in Madrid, Spain, with ringing church bells and streets decorated for a procession in his honor. In art, Saint Isidore is portrayed as a peasant holding a sickle and a sheaf of corn. He might also be shown (1) with a sickle and staff, (2) as an angel plows for him, (3) giving a rosary to children by a well, mattock on his feet, water springing from the well, (4) striking water from dry earth with an angel plowing in the background, (5) before a cross, or (6) with an angel and white oxen near him. In Spanish art his emblems are a spade or a plough (Tabor). He is the patron of Madrid, Spain, farmers and farm laborers, and the U.S. National Catholic Rural Life Conference.
St. Isidore and his wife are examples for us today of a married couple that sanctified their daily duties. May they intercede for us to do likewise.
Born: c.1070 at Madrid, Spain
Died: May 15, 1130
Canonized: 1622