Collection:

Sts. John Neumann and Katharine Drexel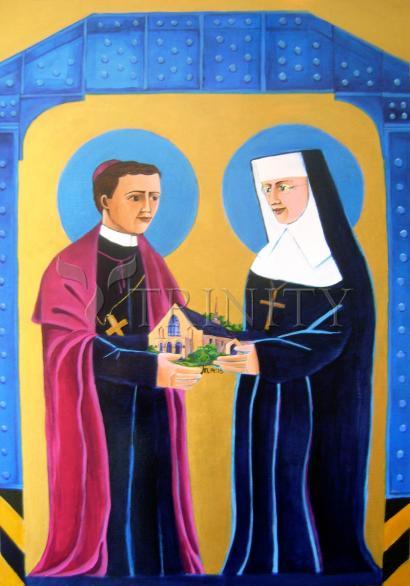 Regular price

From $99.95 USD

Regular price

$111.06 USD

Sale price

From $99.95 USD

Unit price

per

Regular price

From $34.95 USD

Regular price

$38.83 USD

Sale price

From $34.95 USD

Unit price

per

Regular price

From $139.95 USD

Regular price

$155.50 USD

Sale price

From $139.95 USD

Unit price

per

Regular price

From $139.95 USD

Regular price

$155.50 USD

Sale price

From $139.95 USD

Unit price

per

Regular price

From $139.95 USD

Regular price

$155.50 USD

Sale price

From $139.95 USD

Unit price

per

Regular price

From $84.95 USD

Regular price

$94.39 USD

Sale price

From $84.95 USD

Unit price

per

Regular price

From $114.95 USD

Regular price

$127.72 USD

Sale price

From $114.95 USD

Unit price

per

Regular price

From $114.95 USD

Regular price

$127.72 USD

Sale price

From $114.95 USD

Unit price

per

Regular price

From $19.95 USD

Regular price

$22.17 USD

Sale price

From $19.95 USD

Unit price

per

Regular price

From $300.00 USD

Regular price

$333.33 USD

Sale price

From $300.00 USD

Unit price

per
ARTIST: Br. Mickey McGrath, OSFS
ARTWORK NARRATIVE:
This image of the beloved saints of Philadelphia was a commission for the parish community of Holy Innocents in the Juniata neighborhood of Philly and is enshrined in the Church. You find the saints standing within the girders of the Frankford Elevated Train which skirts the parish. They hold an image of the church in their hands which might represent all of the Church of Philadelphia in the special care of their saints.

Their feast days are January 05 and March 03.
Read More
Since every man of whatever race is endowed with the dignity of a person, he has an inalienable right to an education corresponding to his proper destiny and suited to his native talents, his cultural background, and his ancestral heritage. At the same time, this education should pave the way to brotherly association with other peoples, so that genuine unity and peace on earth may be promoted. For a true education aims at the formation of the human person with respect to the good of those societies of which, as a man, he is a member, and in whose responsibilities, as an adult, he will share.
—Saint. John Neumann
A man must always be ready, for death comes when and where God wills it.
—Saint. John Neumann
St. Katherine Drexel
Francis Anthony and Hannah Langstroth Drexel gave birth to their second daughter Katharine, on November 26, 1858. One month after Katharine's birth, Hannah passed away. For two years, Katharine and her older sister Elizabeth were cared for by their aunt and uncle, Mr. & Mrs. Anthony J. Drexel. In 1860, Katharine's father, a well known banker and philanthropist, married Emma Bouvier and in 1863 a daughter, Louise was born. The three children were raised in a home of deep faith and tender love.
In 1870, Mr. Drexel purchased a summer home, St. Michel in Torresdale, Pennsylvania. Elizabeth and Katharine taught at the Sunday School that Emma Drexel began for the children of employees and neighbors. They spent two afternoons a week helping their mother to service the poor. Their pastor was Reverend James O'Connor, formerly the rector of St. Charles Seminary, and later the bishop of Omaha, Nebraska. He became a cherished family friend, and Katharine's spiritual director. The girls were educated by tutors, and their parents took them on tours of the United States and Europe.
When Katharine was twenty-one, her mother developed cancer, and Katharine nursed her through three years of intense suffering. During this time, the thought of religious life came to her constantly and forcibly. After her mother's death, she wrote for counsel to Bishop O'Connor. As to her call to the religious life itself, he advised her to "Think, pray, and wait."
Mr. Drexel died in 1885. By the terms of his will Katharine and her sisters were, during their lifetime, beneficiaries of the income from his estate. Through the great Indian missionary, Monsignor Joseph Stephan, Katharine became acquainted with the sufferings of the American Indians. With her two sisters, she visited the reservations to see conditions and needs. She began to build schools on the reservations, supplying food, clothing, furnishings, and salaries for teachers. She also found priests to serve the spiritual needs of the people. As she became aware of the suffering of the Black people of the South and East, she extended her charity to them. Throughout her lifetime, through the Bureau of Colored and Indian Missions, she encouraged and financially supported missions throughout this country and abroad.
In 1889 Katharine obtained Bishop O'Connor's consent to become a religious. Her preference was for a cloistered life, but he encouraged her to found an institute to work for the Indians and Colored People. She hesitated at the idea of founding a religious institute but came to accept this as her vocation. On November 7, 1889, she received the religious habit and the name of Sister Mary Katharine. At Bishop O'Connor's death, Archbishop Patrick J. Ryan of Philadelphia became her spiritual guide.
On February 12, 1891, Katharine Drexel pronounced her vows as the first Sister of the Blessed Sacrament. With thirteen companions, she returned to St. Michel.
In 1892 they moved to St. Elizabeth's Convent in Cornwell Heights, now Bensalem, Pennsylvania. The burden of administration and guidance of her congregation in the Eucharistic spirit, the total gift of self, rested on her for forty-four years.
Missionary work began with the opening of a boarding school for Black children, and then one among the Pueblo Indians of New Mexico. In 1902, St. Michael's School on the Navajo Indian reservation, was opened. As the years passed, boarding and day schools were opened in the East, the Midwest, and in the rural and urban areas of the South and Southwest. In 1917, a school to prepare teachers was established in New Orleans, which received a charter in 1925 as Xavier University of New Orleans.
In 1935, St. Katharine suffered a severe heart attack, and for the next twenty years lived in prayerful retirement. Her interest and love for the missions deepened, until her death on March 3, 1955. She is interred in the crypt of the Motherhouse Chapel, the St. Katharine Drexel Shrine.
In the opinion of her contemporaries, she was truly saintly. It was their belief that she was singled out by God's grace. She was a source of inspiration, a model for imitation.
St. Katharine established many ministries from 1891 until her death in 1955. She led a life devoted to uplifting the minds and spirits of Native and African American women, men, and children. Founding and staffing schools for both Native and African Americans throughout the country became a priority for St. Katharine and her congregation. During her lifetime, she opened, staffed, and directly supported nearly sixty schools and missions. St. Katharine also founded Xavier University of Louisiana, the only predominantly Black Catholic institution of higher learning in the United States.
St. Katharine's Sisters of the Blessed Sacrament have joyously and faithfully continued her work for Eucharistic social justice since her death in 1955, despite no longer having her financial resources. St. Katharine's inherited wealth was disbursed according to her father's will to various charities, not including the Sisters of the Blessed Sacrament; the congregation was founded after her father's death.
Born: November 26, 1858 at Philadelphia, Pennsylvania, USA
Died: March 3, 1955 of natural causes at the motherhouse of the Sisters of the Blessed Sacrament, Bristol Pike, Bensalem, Pennsylvania
Beatified: November 20, 1988 by Saint John Paul II
Canonized: October 1, 2000 at Rome by Saint John Paul II
Reading:
"The patient and humble endurance of the cross whatever nature it may be is the highest work we have to do."

"Oh, how far I am at 84 years of age from being an image of Jesus in his sacred life on earth!"
—Saint Katharine Drexel