Collection:

Bl. Solanus Casey and Infant Jesus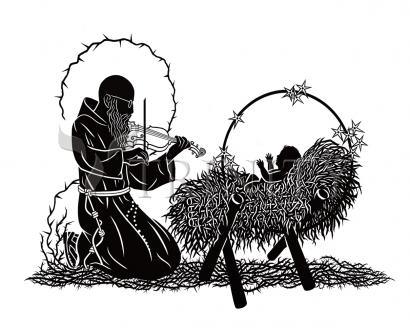 Regular price

From $99.95 USD

Regular price

$111.06 USD

Sale price

From $99.95 USD

Unit price

per

Regular price

From $34.95 USD

Regular price

$38.83 USD

Sale price

From $34.95 USD

Unit price

per

Regular price

From $109.95 USD

Regular price

$122.17 USD

Sale price

From $109.95 USD

Unit price

per

Regular price

From $109.95 USD

Regular price

$122.17 USD

Sale price

From $109.95 USD

Unit price

per

Regular price

From $109.95 USD

Regular price

$122.17 USD

Sale price

From $109.95 USD

Unit price

per

Regular price

From $84.95 USD

Regular price

$94.39 USD

Sale price

From $84.95 USD

Unit price

per

Regular price

From $94.95 USD

Regular price

$105.50 USD

Sale price

From $94.95 USD

Unit price

per

Regular price

From $94.95 USD

Regular price

$105.50 USD

Sale price

From $94.95 USD

Unit price

per

Regular price

From $19.95 USD

Regular price

$22.17 USD

Sale price

From $19.95 USD

Unit price

per

Regular price

From $300.00 USD

Regular price

$333.33 USD

Sale price

From $300.00 USD

Unit price

per
ARTIST: Dan Paulos
ARTWORK NARRATIVE:
We should ever be grateful for and love the vocation to which God has called us. This applies to every vocation because, after all, what a privilege it is to serve God, even in the least capacity!"
–Bl. Solanus Casey
His feast day is July 30.
Read More
Solanus Casey (1870—1957) was an American Capuchin Franciscan friar who was born in Wisconsin and labored in New York, Michigan, and Indiana. Early in his life as a Franciscan, his superiors did not think he had much promise, so they gave him the job of porter or doorkeeper. The job provided Solanus with the opportunity to talk to a lot of people. For those who spoke of their troubles, Solanus offered counsel and advice. Eventually some of the people who spoke with him started to notice that their problems would disappear, their sick loved ones would become well, and their relationships would be healed. Even if a change did not occur in their outward circumstances, they felt better able to accept and deal with their difficulties. By the end of Solanus's life, his lowly assignment of porter had made him a well-known and beloved figure. When he died, 20,000 people came to his wake.
Those who knew Solanus said that he had an unconditional trust in God and a belief that good would come out of any situation. One of his favorite expressions was "Give thanks ahead of time." In other words, trust God and give thanks no matter what happens; God never abandons you. Being able to recognize the presence of God in all events helps to build faith. For Solanus, an acceptance of the will of God, through the good and the bad, gave him peace, confidence, and spiritual power. It made for a life of gratitude and simplicity and contributed to the building up to what Solanus called our happy relationship with and dependence upon God and our neighbors.
Everything that happens—from the pleasant to the painful—presents a spiritual opportunity: God calls you to something good and holy in every experience. Solanus Casey teaches that one thing we can try to do at all times is to be thankful.
Father Casey was beatified November 18, 2017, in Detroit.