Collection:

But Who Will Take Care Of It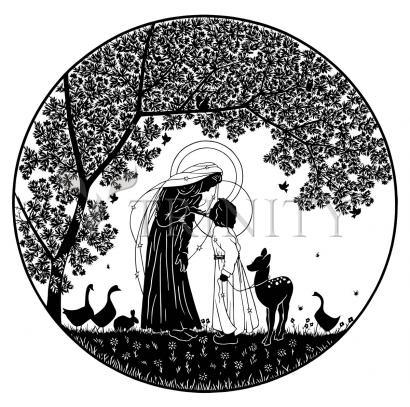 Regular price

From $99.95 USD

Regular price

$111.06 USD

Sale price

From $99.95 USD

Unit price

per

Regular price

From $34.95 USD

Regular price

$38.83 USD

Sale price

From $34.95 USD

Unit price

per

Regular price

From $19.95 USD

Regular price

$22.17 USD

Sale price

From $19.95 USD

Unit price

per

Regular price

From $300.00 USD

Regular price

$333.33 USD

Sale price

From $300.00 USD

Unit price

per

Regular price

From $149.95 USD

Regular price

$166.61 USD

Sale price

From $149.95 USD

Unit price

per

Regular price

From $149.95 USD

Regular price

$166.61 USD

Sale price

From $149.95 USD

Unit price

per

Regular price

From $149.95 USD

Regular price

$166.61 USD

Sale price

From $149.95 USD

Unit price

per
ARTIST: Dan Paulos
ARTWORK NARRATIVE:
Holy God, we praise you for your love for us,
for sending us Jesus your Son, and for giving us Mary
as our mother of perpetual help.
We thank you for these signs of your love,
and we ask you to lead us by your Spirit,
so that we may continue to live as your holy people.
We praise you for your unending strength and support.
With the help of Mary's prayers,
may we always be open to recognize your hand
in the events of our life and to accept your constant gift of grace.
Amen.
Read More
Mary Mother of God Prayers:  
Thou art all fair, O Mary, The original stain is not in thee.
Thou art the glory of Jerusalem,
Thou, the joy of Israel,
Thou, the great honor of our people,
Thou, the advocate of sinners.
O Mary, O Mary, Virgin most prudent, Mother most merciful, pray for us, intercede for us with our Lord Jesus Christ.   Amen.