Collection:

Fifteen Mysteries and Mary of the Rosary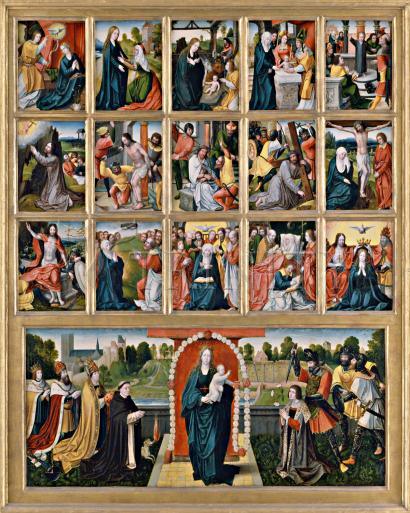 Regular price

From $99.95 USD

Regular price

$111.06 USD

Sale price

From $99.95 USD

Unit price

per

Regular price

From $34.95 USD

Regular price

$38.83 USD

Sale price

From $34.95 USD

Unit price

per

Regular price

From $19.95 USD

Regular price

$22.17 USD

Sale price

From $19.95 USD

Unit price

per

Regular price

From $300.00 USD

Regular price

$333.33 USD

Sale price

From $300.00 USD

Unit price

per

Regular price

From $109.95 USD

Regular price

$122.17 USD

Sale price

From $109.95 USD

Unit price

per

Regular price

From $109.95 USD

Regular price

$122.17 USD

Sale price

From $109.95 USD

Unit price

per

Regular price

From $109.95 USD

Regular price

$122.17 USD

Sale price

From $109.95 USD

Unit price

per

Regular price

From $84.95 USD

Regular price

$94.39 USD

Sale price

From $84.95 USD

Unit price

per

Regular price

From $94.95 USD

Regular price

$105.50 USD

Sale price

From $94.95 USD

Unit price

per
ARTIST: Museum Religious Art Classics
ARTWORK NARRATIVE:
Artist: Goswijn van der Weyden – c. 1515 – 1520
Posthumous Workshop Copy after Dieric Bouts.
This miniature altarpiece relates to the cult of the Virgin of the Rosary. Depicted in the upper registers are fifteen mysteries associated with the Virgin's life: five joyful, five sorrowful, and five glorious. The scene at the base illustrates a miracle by which a man was saved from death when he prayed to the Virgin of the Rosary. Each Hail Mary he recited became a rose that the Christ Child then wove into a garland. The background landscape portrays the Coudenberg Palace in Brussels, suggesting that the picture was commissioned by a member of the Habsburg court, possibly the lords of Ravensteyn.