Collection:

Madre Juana de la Cruz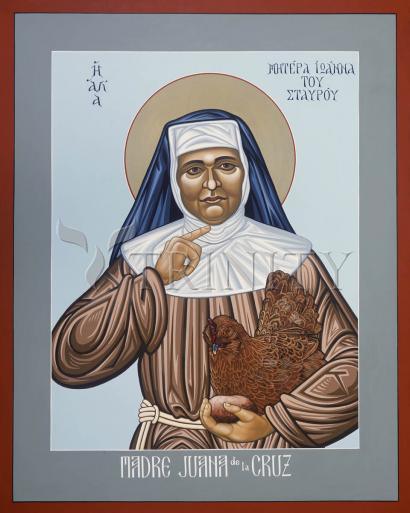 Regular price

From $99.95 USD

Regular price

$111.06 USD

Sale price

From $99.95 USD

Unit price

per

Regular price

From $34.95 USD

Regular price

$38.83 USD

Sale price

From $34.95 USD

Unit price

per

Regular price

From $109.95 USD

Regular price

$122.17 USD

Sale price

From $109.95 USD

Unit price

per

Regular price

From $109.95 USD

Regular price

$122.17 USD

Sale price

From $109.95 USD

Unit price

per

Regular price

From $109.95 USD

Regular price

$122.17 USD

Sale price

From $109.95 USD

Unit price

per

Regular price

From $84.95 USD

Regular price

$94.39 USD

Sale price

From $84.95 USD

Unit price

per

Regular price

From $94.95 USD

Regular price

$105.50 USD

Sale price

From $94.95 USD

Unit price

per

Regular price

From $94.95 USD

Regular price

$105.50 USD

Sale price

From $94.95 USD

Unit price

per

Regular price

From $19.95 USD

Regular price

$22.17 USD

Sale price

From $19.95 USD

Unit price

per

Regular price

From $300.00 USD

Regular price

$333.33 USD

Sale price

From $300.00 USD

Unit price

per
ARTIST: Lewis Williams, OFS
ARTWORK NARRATIVE:
Born in the tiny Spanish village of Azana, Mother Juana fled her family and their wish to marry her at age 15. She traveled disguised as a boy, finding refuge in a Franciscan convent. In 1509, she was made abbess and had a growing reputation as a visionary\\prophetess. As a woman, she was well respected by such notable males as Emperor Charles V and the cardinal and Inquisitor General Francisco Jimenez de Cisneros. She was given unheard of power in exercise of spiritual jurisdiction for a woman religious and often preached. In 1631, her holiness was so revered that the process for her beatification was begun but never finalized.

Mother Juana believed in a God in whom nothing was impossible. She insisted that she was conceived a male, yet God transformed her, en eutero, into a female. She saw her prominent Adam's Apple as a witness of this miracle. Perhaps this belief gave her power to exercise authority usually presumed only by men of her day.

In a series of visions, she felt the anguish of all souls suffering in Purgatory. She asked, and was granted, the power to carry the pain of these souls herself so that they might rest. As her suffering became too terrible, she was directed to put stones next to her in bed, and into these the suffering was dispersed. St. Francis (who in visions she saw as a hen, as she did Christ(Matthew 23:37), came to her in thankfulness, kissing her head and the suffering Christ within her. Francis saw in her acts the aid of beloved souls Francis could no longer help, as he was within heaven. Francis, like a hen with too many eggs to care for, was blessed with Mother Juana's nesting of these additional souls.