Collection:

St. Genevieve Distributing Bread to Poor During Siege of Paris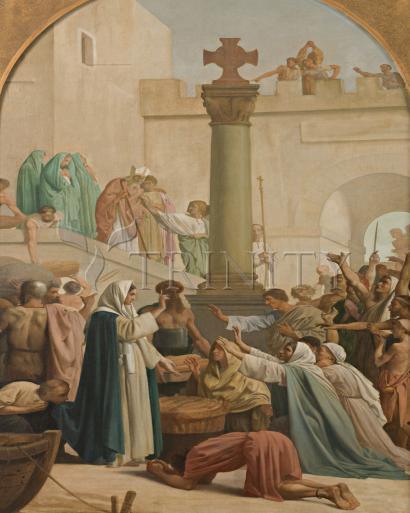 Regular price

From $99.95 USD

Regular price

$111.06 USD

Sale price

From $99.95 USD

Unit price

per

Regular price

From $34.95 USD

Regular price

$38.83 USD

Sale price

From $34.95 USD

Unit price

per

Regular price

From $19.95 USD

Regular price

$22.17 USD

Sale price

From $19.95 USD

Unit price

per

Regular price

From $300.00 USD

Regular price

$333.33 USD

Sale price

From $300.00 USD

Unit price

per

Regular price

From $109.95 USD

Regular price

$122.17 USD

Sale price

From $109.95 USD

Unit price

per

Regular price

From $109.95 USD

Regular price

$122.17 USD

Sale price

From $109.95 USD

Unit price

per

Regular price

From $109.95 USD

Regular price

$122.17 USD

Sale price

From $109.95 USD

Unit price

per

Regular price

From $84.95 USD

Regular price

$94.39 USD

Sale price

From $84.95 USD

Unit price

per

Regular price

From $94.95 USD

Regular price

$105.50 USD

Sale price

From $94.95 USD

Unit price

per

Regular price

From $94.95 USD

Regular price

$105.50 USD

Sale price

From $94.95 USD

Unit price

per
ARTIST: Museum Religious Art Classics
ARTWORK NARRATIVE:
Artist: Louis Charles Timbal – c. 1860 – 1864
Once when the Franks were besieging Paris, Genevieve rescued the city from starvation by leading a convoy of ships up the Seine to Troyes to obtain food. In this selection from her biography, we learn that she had to work a miracle to bring it home safely.
When she returned to Paris, her sole concern was to distribute the grain to all according to their needs. She made it her first priority to provide a whole loaf to those whose strength had been sapped by hunger. Thus, when her servant girls went to the ovens they would often find only part of the bread they had baked. But it was soon clear who had taken the bread from the ovens for they noticed the needy carrying loaves throughout the city and heard them magnifying and blessing the name of Genevieve. She put her hopes not in what is seen but in what is not seen. For she knew the Prophet spoke truly who said: "Whoever is kind to the poor is lending to Yahweh" (Proverbs 19:17 NJB).
Her feast day is January 3.