Collection:

St. Gianna Beretta Molla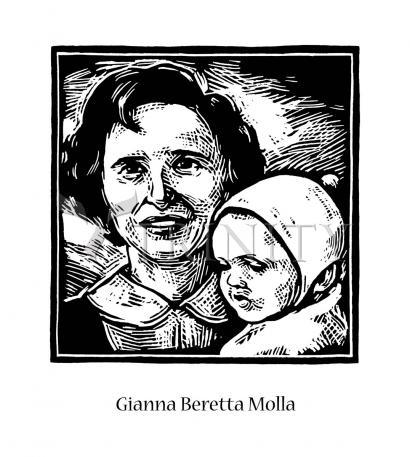 Regular price

From $99.95 USD

Regular price

$111.06 USD

Sale price

From $99.95 USD

Unit price

per

Regular price

From $34.95 USD

Regular price

$38.83 USD

Sale price

From $34.95 USD

Unit price

per

Regular price

From $19.95 USD

Regular price

$22.17 USD

Sale price

From $19.95 USD

Unit price

per

Regular price

From $300.00 USD

Regular price

$333.33 USD

Sale price

From $300.00 USD

Unit price

per

Regular price

From $109.95 USD

Regular price

$122.17 USD

Sale price

From $109.95 USD

Unit price

per

Regular price

From $109.95 USD

Regular price

$122.17 USD

Sale price

From $109.95 USD

Unit price

per

Regular price

From $109.95 USD

Regular price

$122.17 USD

Sale price

From $109.95 USD

Unit price

per

Regular price

From $84.95 USD

Regular price

$94.39 USD

Sale price

From $84.95 USD

Unit price

per

Regular price

From $94.95 USD

Regular price

$105.50 USD

Sale price

From $94.95 USD

Unit price

per

Regular price

From $94.95 USD

Regular price

$105.50 USD

Sale price

From $94.95 USD

Unit price

per
ARTIST: Julie Lonneman
ARTWORK NARRATIVE:
Gianna Beretta Molla, an Italian pediatrician, wife and mother, is best known for refusing an abortion when she was pregnant with her fourth child, despite warnings that the continuing pregnancy could be dangerous to her health. On Good Friday of 1962, her daughter Emanuela was successfully delivered via Caesarean section. Gianna died of septic peritonitis a week after the birth.

"This time it will be a difficult delivery, and they may have to save one or the other--I want them to save my baby."
—Saint Gianna Beretta Molla

Italy, 1922-1962.

Her feast day is April 28.
Read More
Gianna was the tenth of thirteen children born to Alberto and Maria Beretta, she was a pious girl raised in a pious family; two brothers became priests, a sister became a nun. While in college, she worked with the poor and elderly, and joined the Saint Vincent de Paul Society. As a physician and surgeon, graduating from the University of Pavia in 1949, she started a clinic in Mero, Italy in 1950. She returned to school and studied pediatrics, and after finishing in 1952 she worked especially with mothers, babies, the elderly, and the poor. She was active in Catholic Action, and a avid skier. She considered a call to religious life, but was married to Pietro Molla on 24 September 1955 at Magenta. A mother of three, she continued her medical career, treating it as a mission and gift from God. During her pregnancy with her fourth child, she was diagnosed with a large ovarian cyst. Her surgeon recommended an abortion in order to save Gianna's life but she refused and died a week after childbirth, caring more for doing right by her unborn child than for her own life. Today that child is a physician herself, and involved in the pro-life movement.  
Born:   October 4, 1922 in Magenta, Milan, Italy  
Died: April 28, 1962 in Monza Maternity Hospital of complications from an ovarian cyst  
Venerated: July 6, 1991 by Pope John Paul II  
Beatified: April 24, 1994 by Pope John Paul II in Rome, Italy  
Canonized: May 16, 2004 by Pope John Paul II  
Readings:  
O Jesus, I promise You to submit myself to all that You permit to befall me, make me only know Your Will. My most sweet Jesus, infinitely merciful God, most tender Father of souls, and in a particular way of the most weak, most miserable, most infirm which You carry with special tenderness between Your divine arms, I come to You to ask You, through the love and merits of Your Sacred Heart, the grace to comprehend and to do always Your holy Will, the grace to confide in You, the grace to rest securely through time and eternity in Your loving divine arms.
—Saint Gianna