Collection:

Mary, Queen of Heaven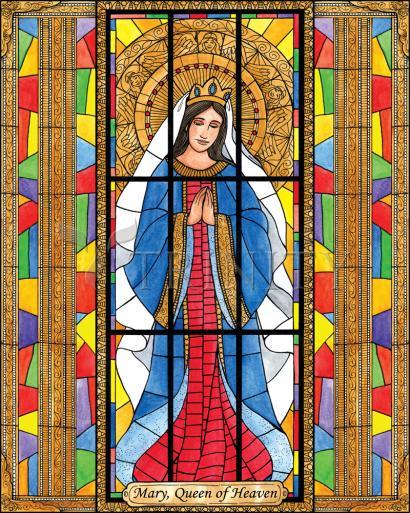 Regular price

From $99.95 USD

Regular price

$111.06 USD

Sale price

From $99.95 USD

Unit price

per

Regular price

From $34.95 USD

Regular price

$38.83 USD

Sale price

From $34.95 USD

Unit price

per

Regular price

From $109.95 USD

Regular price

$122.17 USD

Sale price

From $109.95 USD

Unit price

per

Regular price

From $109.95 USD

Regular price

$122.17 USD

Sale price

From $109.95 USD

Unit price

per

Regular price

From $109.95 USD

Regular price

$122.17 USD

Sale price

From $109.95 USD

Unit price

per

Regular price

From $84.95 USD

Regular price

$94.39 USD

Sale price

From $84.95 USD

Unit price

per

Regular price

From $94.95 USD

Regular price

$105.50 USD

Sale price

From $94.95 USD

Unit price

per

Regular price

From $94.95 USD

Regular price

$105.50 USD

Sale price

From $94.95 USD

Unit price

per

Regular price

From $19.95 USD

Regular price

$22.17 USD

Sale price

From $19.95 USD

Unit price

per

Regular price

From $300.00 USD

Regular price

$333.33 USD

Sale price

From $300.00 USD

Unit price

per
ARTIST: Brenda Nippert
ARTWORK NARRATIVE:
Mary rejoices in Heaven as the Queen of all things. She reigns in love over all the angels and all of the holy hearts who have claimed their Heavenly reward. She prays before the throne of God and waits for each of her children to join her someday in His Holy presence in Heaven. Meanwhile, she watches over us, prays for us and intercedes for us.
Read More
Majestic Queen of Heaven and Mistress of the Angels, thou didst receive from God the power and commission to crush the head of Satan; wherefore we humbly beseech thee, send forth the legions of heaven, that, under thy command, they may seek out all evil spirits, engage them everywhere in battle, curb their insolence, and hurl them back into the pit of hell. "Who is like unto God?"

O good and tender Mother, thou shalt ever be our hope and the object of our love.

O Mother of God, send forth the holy Angels to defend me and drive far from me the cruel foe.

Holy Angels and Archangels, defend us and keep us.