Collection:

Mary, Queen of the Saints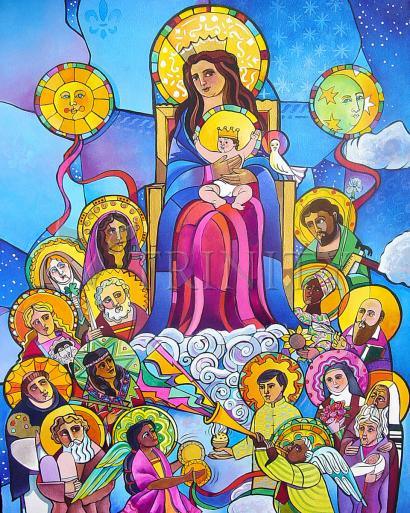 Regular price

From $99.95 USD

Regular price

$111.06 USD

Sale price

From $99.95 USD

Unit price

per

Regular price

From $34.95 USD

Regular price

$38.83 USD

Sale price

From $34.95 USD

Unit price

per

Regular price

From $19.95 USD

Regular price

$22.17 USD

Sale price

From $19.95 USD

Unit price

per

Regular price

From $300.00 USD

Regular price

$333.33 USD

Sale price

From $300.00 USD

Unit price

per

Regular price

From $109.95 USD

Regular price

$122.17 USD

Sale price

From $109.95 USD

Unit price

per

Regular price

From $149.95 USD

Regular price

$166.61 USD

Sale price

From $149.95 USD

Unit price

per

Regular price

From $109.95 USD

Regular price

$122.17 USD

Sale price

From $109.95 USD

Unit price

per

Regular price

From $84.95 USD

Regular price

$94.39 USD

Sale price

From $84.95 USD

Unit price

per

Regular price

From $94.95 USD

Regular price

$105.50 USD

Sale price

From $94.95 USD

Unit price

per

Regular price

From $94.95 USD

Regular price

$105.50 USD

Sale price

From $94.95 USD

Unit price

per
ARTIST: Br. Mickey McGrath, OSFS
ARTWORK NARRATIVE:
When Pope Pius VII was a prisoner in France, he made a vow that if he were delivered, he would place a crown of gold on the statue of Our Lady of Loreto. He was freed, and fulfilled his vow with great solemnity on May 13, 1814. He saluted Mary as "Queen of All Saints."
Read More
After a most holy life and death, the Blessed Virgin Mary was gloriously assumed into heaven, soul and body and was crowned Queen of Heaven by her Son.
Mary is Queen because her Son is Jesus, Our Lord. He is God of all creation. Jesus is our King because He redeemed us by dying for us on the cross. The Blessed Virgin is our Queen because she has a very special part in our redemption. She didn't have to say "yes" when she was asked to be the mother of Jesus.
She now helps in giving to people the graces merited by her Son, Jesus. St. Bernard says, "It is the will of God that we should have all things through Mary." The saints also have received the graces they needed to become saints through her prayers. She is truly the Queen of All Saints. On October 11, 1954, Pope Pius XII started the Feast of the Queen of All Saints.