Collection:

St. Paul of the Shipwreck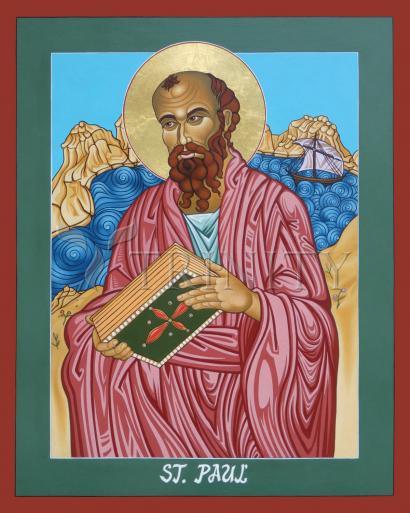 Regular price

From $99.95 USD

Regular price

$111.06 USD

Sale price

From $99.95 USD

Unit price

per

Regular price

From $34.95 USD

Regular price

$38.83 USD

Sale price

From $34.95 USD

Unit price

per

Regular price

From $19.95 USD

Regular price

$22.17 USD

Sale price

From $19.95 USD

Unit price

per

Regular price

From $300.00 USD

Regular price

$333.33 USD

Sale price

From $300.00 USD

Unit price

per

Regular price

From $109.95 USD

Regular price

$122.17 USD

Sale price

From $109.95 USD

Unit price

per

Regular price

From $109.95 USD

Regular price

$122.17 USD

Sale price

From $109.95 USD

Unit price

per

Regular price

From $109.95 USD

Regular price

$122.17 USD

Sale price

From $109.95 USD

Unit price

per

Regular price

From $84.95 USD

Regular price

$94.39 USD

Sale price

From $84.95 USD

Unit price

per

Regular price

From $94.95 USD

Regular price

$105.50 USD

Sale price

From $94.95 USD

Unit price

per

Regular price

From $94.95 USD

Regular price

$105.50 USD

Sale price

From $94.95 USD

Unit price

per
ARTIST: Lewis Williams, OFS
ARTWORK NARRATIVE:
St. Paul, The Apostle, had increasing trouble as he tried to integrate the new followers of Christ into his Jewish faith. Amongst many things, he was charged with defiling the temple by allowing Gentiles access. An enraged mob tried to kill him but Roman centurions intervened to save his life. He awaited trial the next two years for this in Caesarea. When a decision was made to have him returned to Jerusalem for trial, Paul exercised his right as a Roman citizen to be heard in Rome. This initiated the trip by ship to Rome in 60 AD and the shipwreck, the subject of this icon.
Malta, a tiny island off the Italian coast, was, after many stormy days at sea, where they finally ran the ship aground. Paul worked many miracles in Malta, and after three months, made his way to Rome where he was eventually beheaded sometime between the years 64 – 68 AD.
Paul, writing in 2 Corinthians 12, states he will not boast about all the wonderful things God has done for him. He describes instead his reason to boast of his weaknesses! So he would not become conceited, he believes God gave him a, thorn in the flesh, and told him, My grace is enough for you, for in weakness power reaches perfection. Paul emphasizes, Therefore I am content with weakness, with mistreatment, with distress, with persecutions and difficulties for the sake of Christ; for when I am powerless, it is then that I am strong.
This icon is offered in the prayer that you will find strength in your weakness.
His feast day is February 10.
Read More
St. Paul in Malta
Christianity has almost 2000 years of history in Malta. According to tradition, it was brought to the Islands by none other than the Apostle Paul himself in around A.D. 60.
Paul was being taken to Rome to be tried as a political rebel, but the ship carrying him and some 274 others was caught in a violent storm only to be wrecked two weeks later on the Maltese coast. All aboard swam safely to land.
The site of the wreck is traditionally known as St. Paul's Island, and is marked by a statue commemorating the event.
The welcome given to the survivors is described in the Acts of the Apostles (XXVIII) by St. Luke:
"And later we learned that the island was called Malta.
And the people who lived there showed us great kindness,
and they made a fire and called us all to warm ourselves... "
As the fire was lit, Paul was bitten by a poisonous snake but he suffered no ill effects. The islanders took this as a sign that he was a special man. This scene is depicted in many religious works of art on the Islands.
According to tradition, the Apostle took refuge in a cave, now known as St. Paul's Grotto in Rabat, Malta.
During his winter stay, he was invited to the house of Publius, the Romans' chief man on the Islands. It was here, according to tradition, that Paul cured Publius' father of a serious fever. Publius is then said to have converted to Christianity and was made the first Bishop of Malta. The Cathedral of Mdina is said to stand on the site of Publius' house.