Collection:

St. Pelagia of Diveyevo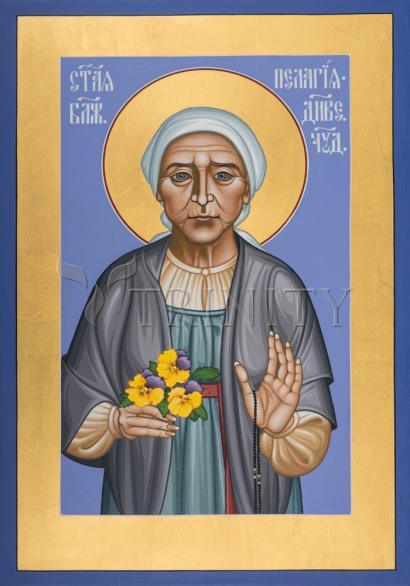 Regular price

From $99.95 USD

Regular price

$111.06 USD

Sale price

From $99.95 USD

Unit price

per

Regular price

From $34.95 USD

Regular price

$38.83 USD

Sale price

From $34.95 USD

Unit price

per

Regular price

From $19.95 USD

Regular price

$22.17 USD

Sale price

From $19.95 USD

Unit price

per

Regular price

From $300.00 USD

Regular price

$333.33 USD

Sale price

From $300.00 USD

Unit price

per

Regular price

From $139.95 USD

Regular price

$155.50 USD

Sale price

From $139.95 USD

Unit price

per

Regular price

From $139.95 USD

Regular price

$155.50 USD

Sale price

From $139.95 USD

Unit price

per

Regular price

From $139.95 USD

Regular price

$155.50 USD

Sale price

From $139.95 USD

Unit price

per

Regular price

From $84.95 USD

Regular price

$94.39 USD

Sale price

From $84.95 USD

Unit price

per

Regular price

From $114.95 USD

Regular price

$127.72 USD

Sale price

From $114.95 USD

Unit price

per

Regular price

From $114.95 USD

Regular price

$127.72 USD

Sale price

From $114.95 USD

Unit price

per
ARTIST: Br. Robert Lentz, OFM
ARTWORK NARRATIVE:
Saint Blessed Pelagia's family pushed her into an unhappy marriage when she was a young woman. In time she began acting like a fool. Her husband lost patience with her and started beating her. He also constrained her with chains so that she could not run through the village, embarrassing him.

Her mother took her to St. Seraphim of Sarov for spiritual direction. The elder spoke privately with Pelagia for a long time. When she left, he told her, "Go, little Mother, to Diveyevo and defend my orphans. God will glorify you there." He told her mother, "The Lord does not call those of little strength to such a path… For such a struggle, He chooses those courageous and strong in body and spirit. So do not keep her in chains and do not constrain her, or else you will answer to the Lord for lt."

During his lifetime, St. Seraphim had been the spiritual guide for the nuns in a large convent in Diveyevo. After his death, Pelagia went there to live as a lay woman and holy fool. The nuns, too, considered her to be an ordinary crazy woman and found her unbearable. Eventually they began recognizing her many spiritual gifts, however, and especially her ability to direct souls. All the nuns came under her spiritual direction, as St. Seraphim had predicted. The abbess did nothing without consulting her.

She is shown in this icon with flowers. Although she ran around dirty and disheveled, she loved flowers and brought bunches back to the monastic cell she shared with the nun who watched over her. She died on January 30, 1884, and is sometimes called "Seraphim's Seraphim."

Her feast day is January 30.
Read More
St. Pelagia Ivanovna of Diveyevo, fool for Christ's and the disciple of St. Seraphim of Sarov.

Celebrated on January 30 (July 8, when the women saints of Diveyevo are remembered)

As a young married woman she visited St. Seraphim, who conversed privately with her for a long time. On parting, the Elder bowed to her and said, "Go, Matushka, to Diveyevo and defend my orphans. God will glorify you there." And he handed her a prayer rope. As she walked away, a young monk standing outside the elder's cell asked him who she was. "Trust God, Fr. John," replied the Saint, "this woman whom you see will be a great luminary for the whole world...She is Pelagia Ivanovna, from Arzamas."

No one understood her. She was considered to be an ordinary crazy woman and quite unbearable. Gradually, Pelagia Ivanovna began to manifest other spiritual gifts, especially the gift of directing souls. All the sisters came under her spiritual guidance, and she had quite a number of spiritual children among the laity as well. As for the abbess, she did nothing without consulting the blessed one.

During this time there lived in Diveyevo yet another fool-for-Christ, Natalia Dmitrievna "Natashenka".  Little is known of her background, other than that she came from a peasant family of the Orenburg province. At first, she too sorely tried the nuns' patience—she would stand by the choir, her head uncovered, and make faces—and she would have been evicted had not Blessed Pelagia appeared in a vision to one of the senior nuns with a paper on which was written in large letters: "Do not touch Natalia; she is assigned to live here!"

Not long before Pelagia Ivanovna died, she saw from her window a woman coming towards her from the convent gates. She shouted at her, shaking her finger threateningly. The woman stopped. "Is it still too early, mother?" she asked. "Early," answered the blessed one. The woman bowed low and left as she had come. She would return periodically for extended visits and, after Pelagia Ivanovna died, she remained there to live. Who was she? Her name in holy baptism was Nadezhda, but everyone knew her as Pasha of Sarov, or Parasceva Ivanovna.

Before her repose on January 30, she was granted to receive the Holy Mysteries from angels, as witnessed by Mother Anna. After her repose, she was seen in a vision, kneeling before the Most Holy Mother of God together with St. Seraphim. Blessed Parasceva Semyonovna called her "a second Seraphim," and she became known as "Seraphim's Seraphim."